Media Lens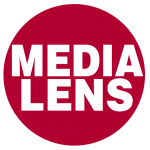 Correcting for the distorted vision of the corporate media
Updated: 15 hours 11 min ago
Over the last 20 years, we have documented some shocking examples of journalistic irresponsibility, but the tweet from ITV's political editor Robert Peston on March 14 was something special. With China, South Korea, Italy, Spain and other countries in shutdown, lockdown and general medical meltdown, with the UK reeling from rising cases and deaths – with the elderly, in particular, facing a terrifying threat that had already claimed thousands of lives around the world – Peston tweeted:
'Revealed: elderly to be quarantined at home or in care homes for four months, in "wartime-style" mobilisation to combat Coronavirus. Full details here.'
That was that! No comfort, no reassurance, no careful qualification from government spokespeople and medical experts; just a link to an article, which also offered cold comfort for worried readers.
One of us had spent time the previous day reassuring a deeply shaken, octogenarian parent that it was in no way true, as she had read, 'that old people with symptoms of the virus will be arrested by police, if they go outside'.
On Twitter, media activist 'leftworks' made the point to Peston:
'Releasing unverified information in this manner without appropriate qualification could cause a panic among vulnerable people facing four months alone. Might even cause suicides. All so you can have an exclusive.'
A care worker responded:
'Try telling my 88 year old Alzheimer's sufferer client, she has to stay indoors for 4 months, and then just spend 3 hours with her in that knowledge. On completion of that 3 hours, try 8 hours straight, 3 days in a row.'
Such painful, sensitive information simply had to be delivered by government spokespeople in a way calculated not to spread fear and panic. Journalist and writer Charlie Brooker commented:
'That such life-or-death stuff is being passed to lobby journalists with no scientific background, rather than explained directly to the public by the govt is bewildering and obscene.'
Even the BBC's leading political interviewer, Andrew Neil, no radical, tweeted:
'If any of this is true it should be revealed by the PM in an address to the nation, not spun out in an off the record briefing by an anonymous government source.'
In the article linked from his tweet, Peston wrote:
'People over 70 will be instructed by the government to stay in strict isolation at home or in care homes for four months, under a "wartime-style" mobilisation effort by the government likely to be enforced within the next 20 days.'
Peston did not sugar the pill, noting of chief medical officer Chris Whitty and chief scientific adviser Sir Patrick Vallance:
'They are deeply worried that some older people will simply die at home from neglect, after they are quarantined, so want to start the quarantine as late as possible – some time within the next five to 20 days.'
Peston talked of delivery companies Uber and Deliveroo 'taking food to the old and vulnerable when they are put into forced isolation'.
'Forced isolation'?! Peston's only other comment was even more chilling:
'What keeps ministers and officials awake at night is the fear that if the epidemic becomes too great they would have to make appalling decisions, such as that the NHS would stop treating people over a certain age, such as 65.'
To inflict this terrifying version of events so brutally on the most vulnerable sector of the population was sociopathic; as egregious a failure of responsible journalism as we have seen, with terrible real-world consequences.
Peston's response to an avalanche of criticism on Twitter was unrepentant:
'My job, which I have been doing for 35 years, is to try and find out what is going on and tell you about it. Slightly weirdly some of you seem to be attacking me for communicating what I find out. For the avoidance of doubt, and you can see this clearly… from the many blogs about #COVIDー19 [Coronavirus] I've written in recent days – available here https://itv.com/news/meet-the-team/robert-peston/… – what I write is the product of questioning many relevant sources, NOT being spoon fed (as some of you seem to think). And I speak to as many scientists and doctors, as I do officials and politicians. It is my job. I am not saying this defensively but to explain.'
The Science Has Not Changed
While British people were digesting plans for 'forced isolation', the Guardian reported the following day:
'The coronavirus epidemic in the UK will last until next spring and could lead to 7.9 million people being hospitalised, a secret Public Health England (PHE) briefing for senior NHS officials reveals.'
The briefing added:
'As many as 80% of the population are expected to be infected with Covid-19 in the next 12 months, and up to 15% (7.9 million people) may require hospitalisation.'
The Guardian commented:
'If the mortality rate turns out to be the 1% many experts are using as their working assumption then that would mean 531,100 deaths. But if Whitty's insistence that the rate will be closer to 0.6% proves accurate, then that would involve 318,660 people dying.'
It seemed astonishing that such a grave prediction should suddenly appear when the crisis has been building for almost two months. Writing in the Guardian, Richard Horton, editor of the world's leading medical journal, The Lancet, asked:
'Why did it take the UK government eight weeks to recognise the seriousness of what we now call Covid-19?'
After all, in January, under huge pressure, Chinese doctors 'took time to write up their findings… Their rapid and rigorous work was an urgent warning to the world. But medical and scientific advisers to the UK government ignored their warnings. For unknown reasons they waited. And watched.'
UK scientists advising ministers 'seemed to believe that this new virus could be treated much like influenza', Horton noted, citing government scientific adviser Graham Medley, who said in an interview on Newsnight just last week that the UK's approach was to allow 'a controlled epidemic' of large numbers of people, which would generate 'herd immunity'. Medley suggested that, 'ideally', we might need 'a nice big epidemic' among the less vulnerable. Horton commented:
'After weeks of inaction, the government announced a sudden U-turn on Monday, declaring that new modelling by scientists at Imperial College had convinced them to change their initial plans. Many journalists, led by the BBC, reported that "the science had changed" and so the government had responded accordingly. But this interpretation of events is wrong. The science has been the same since January. What changed is that government advisers at last understood what had really taken place in China.' (Our emphasis)
As Horton noted, any numerate school student could work out the catastrophic implications of the government's 'herd immunity' strategy:
'With a mortality of 1% among 60% of a population of some 66 million people, the UK could expect almost 400,000 deaths. The huge wave of critically ill patients that would result from this strategy would quickly overwhelm the NHS.'
His conclusion:
'Something has gone badly wrong in the way the UK has handled Covid-19… somehow there was a collective failure among politicians and perhaps even government experts to recognise the signals that Chinese and Italian scientists were sending. We had the opportunity and the time to learn from the experience of other countries. For reasons that are not entirely clear, the UK missed those signals. We missed those opportunities.
'In due time, there must be a reckoning… There will be deaths that were preventable. The system failed. I don't know why.'
On Twitter, Horton highlighted the role of Laura Kuenssberg, the BBC's notoriously pro-Tory political editor:
'Laura Kuenssberg says (BBC) that, "The science has changed." This is not true. The science has been the same since January. What has changed is that govt advisors have at last understood what really took place in China and what is now taking place in Italy. It was there to see.'
Repeating the false claim on the News at 10 (March 16), the BBC's health editor, Hugh Pym observed of government strategy:
'It's a dramatic shift in policy and critics will say it should have happened sooner. But officials here at the Department of Health say it was only today when government scientific advisers predicted a significant escalation in case numbers, requiring radical new measures.' (Pym's emphasis)
The extent to which Boris Johnson has failed to comprehend the seriousness of the situation was indicated by a comment he made at a conference on the crisis this week. The website Politico quoted participants clearly shocked by what they had heard:
'Some participants came away from the conference call less than impressed with Johnson's own performance. "He couldn't help but act the clown, even though he was on a call with serious CEOs from goodness knows how many companies," one participant told my POLITICO colleague Charlie Cooper. This individual said the PM "joked" that the enterprise to build more life-saving ventilators could be known as "Operation Last Gasp." Ugh.'
Meanwhile, beyond the sickening jokes, earlier this week, Rachel Clarke, a British doctor specialising in palliative care for the National Health Service, shared (and then apparently deleted) deeply disturbing testimony at the request of an A&E doctor in the North of England, who wrote:
'It is absolute carnage in A&E. Utter chaos. We don't have any proper PPE [protective gear]. We are being given crappy paper masks, not the FFP3 masks we need.'
'And not everyone even gets those. Literally the doctors seeing the sickest patients, the ones with suspected heart attacks, PEs [pulmonary embolisms], sepsis – all they have to protect themselves is a bit of paper across their mouth as if that would ever do anything to protect them.'
'There are all the Covid patients but then there are also all the other severely sick patients. People aren't stopping having RTAs [road traffic accidents] and heart attacks and strokes and broken hips, are they? It's all here and it's utter carnage.'
'I am in shock. I feel like we are being thrown to the wolves here. Some of us are going to die. We know some will die.
'And the government just clearly doesn't give a s*** about us, do they? I mean, we've known since January this was coming. WE ALL KNEW IT.
'But the herd immunity plan was always going to end up with 1000s of sick, infectious people swamping the hospitals.
'Did no-one actually think about the doctors and nurses who are going to die because of this plan? Did no-one think to start stockpiling PPE in January?
'Matt Hancock [Secretary of State for Health and Social Care] is totally deluded if he thinks ventilators are what's key here. What's the point of ventilators if the doctors and nurses who need to use them are already dead?
'How can they not be protecting the very people they are asking to look after the patients?
'I mean even if they don't give a s*** about NHS staff – and clearly they don't – don't they actually want a healthy workforce to care for the patients? Who looks after the patients when the doctors start dying?
'I feel betrayed, I feel scared, I feel like we are basically lambs to the slaughter. Paper masks and plastic aprons. What a f***** betrayal.'
Horton and Clarke were far from alone in criticising the government response.
On March 14, more than 500 scientists wrote to the government urging them to introduce tougher measures to tackle the spread of Coronavirus. In an open letter, the scientists from UK universities said the government's 'herd immunity' approach would put the NHS under additional stress, 'risking many more lives than necessary':
'By putting in place social distancing measures now, the growth can be slowed down dramatically, and thousands of lives can be spared. We consider the social distancing measures taken as of today as insufficient, and we believe that additional and more restrictive measures should be taken immediately, as it is already happening in other countries across the world.'
The British government is, of course, not alone in mishandling the pandemic so disastrously. At time of writing, London Underground stations continue to be packed with commuters. The images remind us of photos from the Madrid underground system in Spain two weeks ago. On March 8, there were 589 cases nationally and 17 dead, with 8 in Madrid. By March 19, there were 17,147 cases nationally and 767 deaths, with 498 dead in Madrid.
Conclusion – System Failure
Prime Minister Boris Johnson now says the UK is approaching the 'fast growth part of the upward curve' in the coronavirus outbreak. Remarkably, not until March 16, did Johnson finally say that, without 'drastic action', deaths would rapidly escalate. BBC News reported blandly:
'The government is asking for people to begin avoiding all unnecessary social contact.'
And dutifully channelling the official message:
' "Now [sic – not two months ago] is the time for everyone to stop non-essential contact with others and to stop all unnecessary travel," the prime minister says.'
The latest government initiative is a 'coronavirus action plan' that would be effective for two years. Among other things, the bill seeks to:
'enable the government to restrict or prohibit events and gatherings during the pandemic in any place'.
This is draconian legislation indeed. What it means for climate and other protests – required action against the far greater threat of climate collapse – remains to be seen.
It seem clear that, for whatever reason, Western political systems have proven incapable of responding rationally, in time, to the Coronavirus threat. As Richard Horton writes of the government, overwhelming scientific evidence of an advancing threat did not generate the required action: 'For unknown reasons they waited. And watched.'
For those of us concerned about looming climate collapse, these words are chilling indeed. It has been almost impossible to comprehend that, with inexorably rising carbon emissions, temperatures and extreme weather events, with Arctic sea ice rapidly disappearing (a loss that would quickly raise temperatures by the equivalent of 25 years of current emissions), with 80% of UK insects lost in 20 years (without which we cannot survive), with the Amazon rainforest on the brink, there has not been some kind of serious government action.
Horton's devastating exposure of the UK government's failure to respond to a pandemic threat far more immediate and visible than climate collapse, bodes ill indeed for our chances of survival.
On the other hand, amidst the terrible suffering and failures of government, in a curious twist of fate, the virus has generated the kind of dramatic individual and industrial changes of which environmentalists have been impotently dreaming for 30 years. Literally millions of flights are being cancelled (ordinarily, there are hundreds of thousands of flights globally per day), hundreds of millions of road and rail journeys are being avoided as people are forced to work from home. Air quality in California and other places has improved to levels beyond anything anyone can remember. Rarely seen animals are wandering back into populated areas. Given a temporary respite from the human onslaught, nature has bounced back somewhat.
More than that, hundreds of millions of people have been made to come back to themselves, to stop chasing external excitement so feverishly. From what we have seen and heard, many people are benefiting from a sudden, intense experience of a more quietistic, meditative life. Many others, of course, are struggling alone in great hardship.
If nothing else, we are learning that previously unimaginable individual and societal changes are possible. But only if we work together to save ourselves, only if we put people and planet ahead of profit.
DE and DC
Robert Peston is one of the UK's most high-profile broadcast journalists, renowned for his theatricality and… curious… halting… delivery. As political editor of ITV News he has enormous influence, including 1 million followers on Twitter, just behind the BBC's political editor, Laura Kuenssberg, with 1.1 million. He also hosts a weekly ITV political discussion show, 'Peston'. From 2006-2014, Peston was the business editor for BBC News and from 2014-2015 economics editor. Before that, he worked at the Financial Times 1991-2000, becoming the financial editor in charge of business and financial coverage. He then became a contributing editor of the hard-right magazine The Spectator and a weekly columnist for The Daily Telegraph. In 2001, he switched to the Sunday Times, where he wrote a weekly business profile, 'Peston's People'. The son of a Lord, Baron Peston of Mile End, he is entitled to use the 'courtesy' title, 'The Honourable'.
Also from a family of high renown, the BBC's Laura Kuenssberg, is the granddaughter of the Scottish high court judge Lord Robertson. His brother, Sir James Wilson Robertson, was the last British Governor-General of Nigeria. Kuenssberg's sister is a former high commissioner to Mozambique.
How fortunate UK viewers are to have two leading political editors standing so impartially between the ruling class and the hoi polloi. 
In November 2019, two weeks before the UK general election, Peston – who, as ITV political editor is, of course, required to be scrupulously neutral, impartial and objective – retweeted a tweet from Britain's Chief Rabbi Ephraim Mirvis, which read:
'The way in which the leadership of the Labour Party has dealt with anti-Jewish racism is incompatible with the British values of which we are so proud'
Peston linked to an article in The Times, 'What will become of Jews in Britain if Labour forms the next government?', in which Mirvis wrote that Labour leader Jeremy Corbyn should be 'considered unfit for office', adding:
'I ask every person to vote with their conscience. Be in no doubt, the very soul of our nation is at stake.'
Peston wrote above Mirvis's tweet on Twitter:
'The Chief Rabbi's intervention in the general election is without precedent. I find it heartbreaking, as a Jew, that the rabbi who by convention is seen as the figurehead of the Jewish community, feels compelled to write this about Labour and its leader.'
In fact, Mirvis's 'intervention' was not entirely without precedent. Last July, he wrote:
'I am delighted to congratulate Boris Johnson, a longstanding friend and champion of the Jewish community, on becoming the next leader of the Conservative Party and our next Prime Minister.'
Remarkably, Peston added of his support for Mirvis's smearing of Corbyn:
'I am not making any kind of political statement here.'
Readers can decide for themselves whether the ITV political editor's support for the assertion that the leader of the opposition should be 'considered unfit for office' was a political statement.
By contrast, Laura Kuenssberg did not cite her paternal Jewish grandfather's escape from Nazi terror as an emotive, personal reason for supporting Mirvis's attack on Corbyn. But Kuenssberg did strongly promote Mirvis's baseless smear, tweeting on his criticism an astonishing 23 times in 24 hours with no attempt made to examine Mirvis's motives and unabashed political bias.
More recently, at a 13 February event, 'Labour Leader Hustings 2020,' hosted by the Jewish Labour Movement and Labour Friends of Israel, Labour leadership contenders were grilled by Peston who asked:
'I'd quite like all of you to address a question which I think is relevant to… all… of… this. Um, do you regard it as anti-semitic to describe Israel, its policies, or circumstances around its foundation, as racist because of their discriminatory impact? Is that an anti-semitic statement?'
Rebecca Long-Bailey, purportedly the left-wing candidate to replace Corbyn, replied: 'Yes.' Peston then harangued Bailey, at one point actually shouting. He said:
'Jeremy Corbyn presented to the NEC [National Executive Committee, Labour's governing body] a document, which he wanted the NEC to approve, which would have said that that statement is not anti-semitic. That was a disgrace, wasn't it?… It was an extraordinary moment. I don't understand why, since the NEC did in the end approve the document that, at that point, there wasn't a deeper reckoning…. This was back in 2018 – I don't understand why there wasn't a deeper reckoning…. And Jeremy brought to the NEC a compromise statement that most people would have said was straight forwardly anti-semitic.'
Remarkably, around the time he was insisting that the leader of the opposition had made a 'straight forwardly anti-semitic' statement, Peston announced that he was to give the 2020 Hugh Cudlipp Lecture, which allows high-profile media figures to give their views on the state of the industry. Peston tweeted, apparently without irony:
'Some of you may want to come to this. I will be talking about why impartiality in news matters more than ever, but why impartiality is under threat as never before (or at least as within living memory)'
'What Shall We Do With The Arabs?' 'Expel them!'
Peston's view, then, is that describing 'Israel, its policies, or circumstances around its foundation, as racist' is a 'straight forwardly anti-semitic' statement. Last week, leading US presidential candidate, Bernie Sanders, who is Jewish, said:
'To be for the Israeli people and to be for peace in the Middle East does not mean that we have to support right wing racist governments that currently exist in Israel…'
This week, Sanders said:
'I am very proud of being Jewish. I actually lived in Israel for some months. But what I happen to believe is that, right now, sadly, tragically, in Israel, through [Israeli Prime Minister] Bibi Netanyahu, you have a reactionary racist who is running that country.
'I happen to believe that what our foreign policy in the Middle East should be about is absolutely protecting the independence and security of Israel, but you cannot ignore the suffering of the Palestinian people.'
In 2017, a report published by the UN Economic and Social Commission for Western Asia (ESCWA) accused Israel of imposing an 'apartheid regime' of racial discrimination on the Palestinian people. The report said the 'strategic fragmentation of the Palestinian people' was the main method through which Israel imposes apartheid, with Palestinians divided into four groups oppressed through 'distinct laws, policies and practices'.
In 2018, Israel-based, former Guardian journalist Jonathan Cook noted that, more than a decade earlier, in his book, 'Palestine: Peace Not Apartheid,' former US president Jimmy Carter suggested that Israeli rule over Palestinians in the occupied territories was comparable to apartheid. Cook commented:
'The discrimination faced by Palestinians in Israel… is systematic, institutional, structural and extensively codified, satisfying very precisely the definition of apartheid in international law and echoing the key features of South African apartheid.'
Earlier this month, Cook added:
'the Zionist movement designed Israel to be a racist state – one that privileged Jewish immigrants to Palestine over the native Palestinian population. And if that wasn't clear from its founding as an ethnic nationalist "Jewish state" on the Palestinians' homeland, it was made explicit two years ago when those founding principles were set out in a Basic Law.
'That law defines Israel as the "nation-state of the Jewish people" – that is, all Jews around the world, rather than the people who live in its territory, including a fifth of the population who are Palestinian by heritage.'
When the state of Israel was established in 1948, huge numbers of Palestinians were massacred and forced from their land. In his book, 'The Ethnic Cleansing of Palestine,' Israeli historian Ilan Pappé described how more than half of Palestine's native population, close to 800,000 people, were uprooted, with 531 villages destroyed. This was conducted by the military forces of what was to become Israel in an operation called 'Plan Dalet'. The aim was to ethnically cleanse a large part of Palestine of hostile 'Arab elements'. Palestinians were massacred in places like Deir Yassin, Ayn Al-Zaytun, Tantura and elsewhere. Survivors were forced to live as refugees in Lebanon, Syria, Jordan, on the West Bank of the Jordan River, and the Gaza Strip.
Pappé noted that leading Zionist figures talked openly of ethnic cleansing. Yossef Weitz wrote in 1940: 'it is our right to transfer the Arabs' and 'The Arabs should go!' (Pappé, 'The Ethnic Cleansing of Palestine,' OneWorld, Oxford, 2006, p.23)
John Pilger cited the Israeli historian Benny Morris, who described how David Ben-Gurion, Israel's first prime minister, was asked by one of his generals: 'What shall we do with the Arabs?' The prime minister, wrote Morris, 'made a dismissive, energetic gesture with his hand'. 'Expel them!'
Pilger commented:
'Seventy years later, this crime is suppressed in the intellectual and political culture of the West. Or it is debatable, or merely controversial.' 
Israeli historian, Avi Shlaim, wrote of Plan Dalet:
'The novelty and audacity of the plan lay in the orders to capture Arab villages and cities, something [Jewish forces] had never attempted before … Palestinian society disintegrated under the impact of the Jewish military offensive that got underway in April, and the exodus of the Palestinians was set in motion … by ordering the capture of Arab cities and the destruction of villages, it both permitted and justified the forcible expulsion of Arab civilians.' 
Noam Chomsky has commented:
'Traditionally over the years, Israel has sought to crush any resistance to its programs of takeover of the parts of Palestine it regards as valuable, while eliminating any hope for the indigenous population to have a decent existence enjoying national rights.'
Moreover:
'The key feature of the occupation has always been humiliation: they [the Palestinians] must not be allowed to raise their heads. The basic principle, often openly expressed, is that the "Araboushim" – a term that belongs with "nigger" or "kike" – must understand who rules this land and who walks in it with head lowered and eyes averted.'
Pappé commented in an interview for the website In these Times:
'Zionism is the last remaining active settler-colonialist movement or project. Settler colonialism is, in a nutshell, a project of replacement and displacement, settlement and expulsion. Since this is the project, that you take over someone's homeland and you're not satisfied until you feel you've taken enough of the land and you've gotten rid of enough of the native people, as long as you feel that this is an incomplete project, you will continue with the project.
'Therefore such a project is based on dehumanization and elimination. It cannot be liberal. It cannot be socialist. It cannot be anything universal because it is an ideology that wants to help one group of people to get rid of another group of people. In most of the universal values, we're trying to offer guidance of how human beings should live together rather than instead of each other.'
Robert Peston may argue that it is 'straight forwardly anti-semitic' to describe 'Israel, its policies, or circumstances around its foundation, as racist because of their discriminatory impact'. Could one not equally argue that it is straight forwardly racist to whitewash the obvious truth of the brutal ethnic cleansing of Palestinians in this way? Chomsky summed it up:
'So there are two national groups which claim national self-determination. One group is the indigenous population, or what's left of it – a lot of it's been expelled or driven out or fled. The other group is the Jewish settlers who came in, originally from Europe, later from other parts of the Middle East and some other places. So there are two groups, the indigenous population and the immigrants and their descendants. Both claim the right of national self-determination. Here we have to make a crucial decision: are we racists or aren't we? If we're not racists, then the indigenous population has the same rights of self-determination as the settlers who replaced them. Some might claim more, but let's say at least as much right. Hence if we are not racist, we will try to press for a solution which accords them – we'll say they are human beings with equal rights, therefore they both merit the claim to national self-determination…'
But, as Chomsky noted, 'the United States and national discussion takes a strictly racist view of this. The Palestinians are not human, they do not deserve the rights that we accord automatically to the settlers who displaced them. That's the basis of articulate American discussion: pure, unadulterated racism'.
The same, of course, is largely true of UK discussion.
Are Peston's comments compatible with his role as ITV political editor? Who can believe, after hearing and reading his comments, that Peston is willing or able to report impartially on the Israeli occupation of Palestine, or indeed on claims of anti-semitism within the Labour Party? Who can believe Peston would have retained his job, if if he had shown a fraction of the same bias towards the Palestinian cause?
Peston need not worry; principled concern with media impartiality is increasingly being replaced by the unprinciple that might makes right. Thus, widespread concerns about the bias of Laura Kuenssberg have vanished from sight since the election in December. Why? For the simple reason that the side she favoured, and that favours her, won.
Meanwhile, the anti-semitism smear campaign continues to bear fruit. In the hustings event described above, the prospective Labour leaders were all asked: 'What's your number one priority were you Labour leader?' The answers:
Rebecca Long-Bailey: 'tackling anti-semitism'
Keir Starmer: 'dealing with anti-semitism'
Lisa Nandy: 'tackling anti-semitism'
Emily Thornberry: 'uniting party'
In an age of climate collapse, insect armageddon, a disappearing Amazon rainforest, and numerous other genuine crises, these wretched capitulations to propaganda indicate that the threat of democracy that somehow sneaked past Labour Party and media gatekeepers in 2015 has been safely snuffed out. For now.
DE
If you were mad enough to judge the state of the world by the daily outpourings of 'mainstream' media, you would have no real understanding of the perilous state of the human race. Or, if you had concerns on seeing the latest news on climate breakdown, you would not be fully informed about the powerful elites that are driving all of us towards this looming catastrophe. Nor would you be alerted to the overriding and immediate imperative for the public to exert its own huge power to avert almost unimaginable disaster, not least human extinction.
Last month, many news outlets did indeed report that the famous 'Doomsday Clock' had moved to 100 seconds to midnight, the symbolic hour of the apocalypse. This was the first time the clock had ever moved past the two-minute mark. Bulletin of the Atomic Scientists had taken this dramatic step to mark the growing global threats from climate breakdown and nuclear war. Ban Ki-moon, a former Secretary-General of the United Nations, warned:
'this needs to be a wake-up call for the world.'
But the following day it was business as usual in politics, industry, financial trading and the corporate news media. That is, of course, no surprise. As the past three decades of pathetic government 'responses' to climate scientists' warnings have shown, since the UN Intergovernmental Panel on Climate Change was established in 1988, powerful sectors of society have ignored, even scorned, 'wake-up calls' that threaten their privileged position and huge corporate profits.
Every year, climate records are tumbling. By last month, official climate data for 2019 had been compiled. Last year was the second or third warmest year on record for surface temperature, depending on the dataset used, and the warmest year without a major El Niño event. It was the warmest year for ocean heat content. There were record lows in sea ice extent and volume in the Arctic and Antarctic for much of April-August. The minimum Arctic sea ice extent reached in September was the joint second lowest on record. Global sea levels and atmospheric greenhouse gas concentrations reached new highs, while the world's glaciers continued to melt.
As world leaders and CEOs met at the annual World Economic Forum in Davos, Switzerland, in January 2020, Greenpeace rightly accused them of hypocrisy over the climate emergency. Twenty-four banks that regularly attend Davos have provided $1.4 trillion of financial support for the hydrocarbon sector since the Paris agreement set new emissions reduction goals in 2015.
Jennifer Morgan, Greenpeace International's executive director, noted that the WEF's mission statement is to 'improve the state of the world'. But, in reality:
'The banks, insurers and pension funds here at Davos are culpable for the climate emergency. Despite environmental and economic warnings, they're fuelling another global financial crisis by propping up the fossil fuel industry. These money men at Davos are nothing short of hypocrites as they say they want to save the planet but are actually killing it for short-term profit.'
Swedish climate activist Greta Thunberg called for governments and financial interests to immediately halt all investments in fossil fuel exploration and extraction, to end all fossil fuel subsidies, and to completely divest from fossil fuels. She warned:
'in case you haven't noticed, the world is currently on fire.'
Thunberg continued:
'You say children shouldn't worry. You say: "Just leave this to us. We will fix this, we promise we won't let you down."
'And then — nothing. Silence. Or something worse than silence. Empty words and promises which give the impression that sufficient action is being taken.'
These were valuable nuggets of wisdom. Predictably, however, she was then subjected to the sneering putdowns of imperial power. In effect: 'Thou shalt not question what we do.' Most notably, US treasury secretary Steven Mnuchin first pretended not to know who Greta Thunberg is, before telling her to go to college and study economics. That the world's climate system obeys the laws of physics, rather than capitalist economics, was clearly of no concern to him.
Runaway Capitalism
Humanity has reached the edge of the climate abyss because what passes for 'democracy' is a propaganda myth, sold endlessly to the public by politicians, Big Business and the state-corporate media. That myth acts as a thin veneer covering rampant global capitalism. We are now in the terminal stages of this destructive system.
Noam Chomsky has put the basic contradiction between genuine democracy and capitalism in these stark terms:
'Personally, I'm in favor of democracy, which means that the central institutions in the society have to be under popular control. Now, under capitalism we can't have democracy by definition. Capitalism is a system in which the central institutions of society are in principle under autocratic control.'
(Quoted in 'Chomsky on Democracy & Education', edited by C. P. Otero, RoutledgeFalmer, London, 2003, p. 335)
We can look further into what this means in practice. In 2013, the UK-based Corporate Watch, a non-profit group of researchers and publishers, released an important book titled, 'Managing Democracy, Managing Dissent: Capitalism, Democracy and the Organisation of Consent'. The book was inevitably ignored by the 'mainstream' media, with zero reviews according to our searches.
In an online interview, Rebecca Fisher, the book's editor, explained how supposed 'democracy' in advanced capitalist countries deviates starkly from genuine democracy:
'Firstly, we only get to vote once every 4 to 5 years nationally.
'Secondly, the choices put to us are severely limited – all the available political parties are pretty homogeneous – no political party is likely to get the funding or the establishment support if they presented a radically different alternative.
'Thirdly, important decisions, structural decisions, are made by corporations, institutions and elites in the interests of capital, often tightly insulated from "political" interference. And since these businesses exert such power, they also tend to exert power over politicians, almost always with more success than the public can.'
Fisher added one more essential feature of what passes for 'democracy':
'Fourthly, the information about how the world operates, and what decisions are made, by whom and for whom, is strictly policed, via means of corporate and state manipulation and control of the media, and other knowledge producing systems. This means that certain myths and disinformations can exert remarkable power over public opinion; and opinions that run counter to the mainstream are portrayed as "illegitimate"'.
The result is a 'democracy' in which:
'the major decisions affecting the vast majority of the world's populations are made by a very small elite of individuals and transnational corporations, who prioritise the demands of capital accumulation above any human or environmental concerns.'
In short, genuine participatory democracy and capitalism are fundamentally incompatible. As Fisher notes, a crucial mechanism for ensuring that capitalism maintains a stranglehold on real democracy is the state-corporate use of propaganda. And as Chomsky has repeatedly pointed out:
'Propaganda is to democracy what violence is to totalitarianism. The techniques have been honed to a high art, far beyond anything that Orwell dreamt of. The device of feigned dissent, incorporating the doctrines of the state religion and eliminating rational critical discussion, is one of the more subtle means, though more crude techniques are also widely used and are highly effective in protecting us from seeing what we observe, from knowledge and understanding of the world in which we live.
(Quoted, Otero, op. cit., p. 212)
These more 'crude techniques' include the kind of intense and relentless 'propaganda blitz' that we saw with the cynical smearing of Labour leader Jeremy Corbyn as an 'antisemite'. As we all know, this blitz was a major success in keeping Corbyn, and hopes of moderate socialism, out of 10 Downing Street.
Issues of fundamental concern to power, especially foreign policy and upholding the interests of capital, can only be achieved by heavy pressure exerted on the public by a system of indoctrination from a young age. Chomsky adds:
'The liberal media provide a particularly important service. They establish the limits: thus far, and no further. These limits incorporate the basic presuppositions of the propaganda system: the U.S. is committed to peace, justice, human rights, democracy, and other noble causes, and seeks only to defend these values against their enemies. That the media adhere to these conditions generally has been documented beyond serious question.'
(Quoted, ibid., p. 213)
In the US, the 'liberal media' includes the likes of the New York Times and Washington Post. In the UK, we have BBC News and the Guardian.
To investigate the extent to which elite interests shape US government policy, social scientists Martin Gilens and Benjamin Page examined 1,800 policy decisions made by Washington between 1981 and 2002:
'The central point that emerges from our research is that economic elites and organized groups representing business interests have substantial independent impacts on U.S. government policy, while mass-based interest groups and average citizens have little or no independent influence…. Ordinary citizens might often be observed to "win" (that is, to get their preferred policy outcomes) even if they had no independent effect whatsoever on policy making, if elites (with whom they often agree) actually prevail.'
(Quoted, Robert McChesney, 'Blowing the Roof Off the Twenty-First Century: Media, Politics, and the Struggle for Post-Capitalist Democracy', Monthly Review Press, New York, 2014, p. 14)
As US media commentator Robert McChesney wrote:
'In short, when organized wealth wants one thing and the mass of the people wants another, money wins – always. "Democracy" has been reduced to powerless people rooting for their favored billionaire or corporate lobby to advance their values and interests, and hoping such a billionaire exists and that they get lucky.'
(Ibid., p. 14)
Although propaganda is a key mechanism in ostensibly democratic societies, violence can also, and will, be deployed to pursue state objectives; notably in launching attacks on foreign 'enemies'. Media analyst Gregory Shupak points to US government belief in its 'inalienable right to violence', echoed repeatedly by a compliant media:
'Even when critical of US actions, media commentary on recent US bombings and assassinations in the Middle East is premised on the assumption that the US has the right to use violence (or the threat of it) to assert its will, anytime, anywhere. Conversely, corporate media coverage suggests that any countermeasure—such as resistance to the US presence in Iraq—is inherently illegitimate, criminal and/or terroristic. […] In the imperial imagination, the US has the right to violently pursue its objectives wherever it wants, and any resistance is illegitimate.'
Chomsky observed in a recent interview that the US has built a 'global dystopia' by the brute force of its imperial ambitions:
'This is standard imperial history. We're right in the middle of it. It's not American exceptionalism. It's American conformity to standard imperial history, along with the propaganda of innocence, exceptionalism, and so on. And interestingly, the best and the brightest are accepting the propaganda. That's what they're focusing on. Not the rational imperial planning; the implementation of it, which unfortunately is pretty successful. Many millions of people are paying for that. That's what we should be thinking about.'
'Dissatisfaction' With 'Democracy'
But very little, if anything, of the above vital facts and cogent commentary about capitalism, imperialism and democracy appear in state-corporate media. When the topic is ever broached at all, it is tentatively and superficially addressed within a narrow, power-friendly framework.
For example, a recent BBC News report blandly noted that:
'Dissatisfaction with democracy within developed countries is at its highest level in almost 25 years, according to University of Cambridge researchers.'
The global study was based on four million people in 3,500 surveys. Overall, the proportion dissatisfied had risen since 1995 from 48% to 58%.
'Across the globe, democracy is in a state of malaise,' report author Dr Roberto Foa said.
The UK and the United States had particularly high levels of discontent, with the UK at 61%. The BBC article made a cursory mention of possible reasons:
'[The study results] could reflect political and social reverberations of the "economic shock" of the financial crash of 2008 and disquiet from the refugee crisis of 2015 and "foreign policy failures".'
The weasel phrase 'foreign policy failures' is standard newspeak to cover US-led, blood-soaked wars and crimes of aggression against Afghanistan, Iraq, Libya, Syria and elsewhere.
Buried at the bottom of the BBC article was this line from Dr Foa:
'If confidence in democracy has been slipping, it is because democratic institutions have been seen failing to address some of the major crises of our era, from economic crashes to the threat of global warming.'
And that was it. Thus, a vanishingly rare mention of fundamental dissent about what passes for 'democracy' lacked any substantive discussion and in-depth analysis of the myriad valid reasons for public distrust in governments. The truth is, state-corporate media, including BBC News, play a central role in keeping public opinion marginalised and away from the levers of power. Ignorance is strength, just as George Orwell wrote.
One has to look to 'alternative' media to obtain sustained insightful critiques of the UK government's abysmal record in both domestic and foreign policy. In a recent article for the South Africa-based website, Daily Maverick, British historian and author Mark Curtis addressed a number of UK government policies that grossly contravene domestic and international law. Curtis began by noting:
'British foreign secretary Dominic Raab recently described the "rule of international law" as one of the "guiding lights" of UK foreign policy. By contrast, the government regularly chides states it opposes, such as Russia or Iran, as violators of international law. These governments are often consequently termed "rogue states" in the mainstream media, the supposed antithesis of how "we" operate.'
Curtis listed 17 examples of appalling UK government policy including:
The Royal Air Force's drone war to strike targets in Afghanistan, Iraq and Syria.
UK complicity in Israel's human rights abuses; not least Israel's collective punishment of Gaza.
Arms exports to Saudi Arabia.
The arbitrary detention and torture of Julian Assange.
Amnesty for crimes committed by UK soldiers.
GCHQ's mass surveillance of the public.
As Curtis noted, his list of 17 UK government policies was not exhaustive. But even such an abbreviated list:
'suggests that the term "rogue state" is not sensationalist or misplaced when it comes to describing Britain's own foreign and "security" policies.'
Inevitably, any deviation from the standard, power-friendly script is immediately pounced upon and the offender berated. Last month, BBC reporter Orla Guerin referred fleetingly on BBC News at Ten to Israel's occupation of Palestinian territories in a news report linked to the 75th anniversary of the liberation of the Auschwitz-Birkenau concentration camp. British Jewish community leaders and former BBC executives leapt on her 'unjustifiably offensive' remarks, even accusing her of antisemitism.
What was Guerin's supposed 'crime'? Over footage of Yad Vashem, the World Holocaust Remembrance Centre in Jerusalem, Guerin had said:
'In Yad Vashem's Hall of Names, images of the dead. Young soldiers troop in to share in the binding tragedy of the Jewish people. The state of Israel is now a regional power. For decades, it has occupied Palestinian territories. But some here will always see their nation through the prism of persecution and survival.'
As Jonathan Cook, an Israel-based independent journalist who once worked for the Guardian/Observer, wrote:
'Guerin's was a very meek – bland even – reference to the predicament of the Palestinians after Europe's sponsorship, from the 1917 Balfour Declaration onwards, of a Jewish state on their homeland. There was no mention of the Palestinians' undoubted suffering over many decades or of Israel's documented war crimes against the Palestinians. All that Guerin referred to was an indisputable occupation that followed, and one could argue was a legacy of, Israel's creation.'
The glaring phenomenon of tightly managed 'mainstream' news and permissible commentary – on climate breakdown, capitalism and foreign policy – indicates one inescapable truth: there will not, and cannot, be major changes in society without genuinely public media. Human survival, quite literally, depends upon it.
DC
On the face of it, the task seems almost hopeless. As Tolstoy wrote:
'The power of the government is maintained by public opinion, and with this power the government, by means of its organs – its officials, law courts, schools, churches, even the press – can always maintain the public opinion which they need.' (Leo Tolstoy, 'Writings on Non-Violence and Civil Disobedience,' New Society Publishers, 1987, p.111)
Last December, we witnessed the awesome capacity of state-corporate power to manipulate public opinion and undermine a democratic election with a ruthless propaganda campaign smearing Jeremy Corbyn, a passionate anti-racist. The campaign depicted Corbyn, not just as an anti-semite, but as someone who might 'reopen Auschwitz'. The truth wasn't just distorted, it was reversed.
Israeli-born academic and author Jamie Stern-Weiner has commented:
'no mainstream reporter ever investigated whether the allegations against Labour were true.
'Where journalists did not reflexively endorse the accusations against Labour, they were content to uncritically relay them alongside the party's response.
'Accusations by Jewish communal figures or anti-Corbyn MPs were considered inherently significant, whether or not they were accompanied by supporting evidence.'
Careful, credible analysis that made a nonsense of the claims here, here and here was simply ignored.
Vested interests may appear to hold all the cards – they work hard to give that impression – but this is only an appearance. The very fact that they work so relentlessly to shape public opinion indicates the precarious nature of their dominance.
The problem is inherent, structural – a 'democratic' society that subordinates the needs of the many to the needs of the few is a society based on lies. Propaganda obfuscating those lies can be disseminated endlessly, day and night, but it will always be vulnerable to individuals and groups with genuine expertise motivated by genuine concern for others. As the Buddhist sage Je Gampopa commented:
'Even a single virtuous act overcomes many evils… a small good action can overcome a great wrong; it is highly efficient.' (Gampopa, 'Gems of Dharma, Jewels of Freedom,' Altea, 1994, p.135)
Following in the footsteps of senior UN officials like Denis Halliday, Hans von Sponeck and Scott Ritter – who, between them, demolished many of the deceptions 'justifying' the genocidal 1990s US-UK sanctions regime in Iraq and the 2003 war of aggression on Iraq – consider the 'highly efficient' comments made to the Swiss magazine, Republik, by Nils Melzer on Julian Assange:
'Four democratic countries joined forces – the U.S., Ecuador, Sweden and the UK – to leverage their power to portray one man as a monster so that he could later be burned at the stake without any outcry. The case is a huge scandal and represents the failure of Western rule of law. If Julian Assange is convicted, it will be a death sentence for freedom of the press.'
The problem for the propaganda system targeting Assange is that Melzer is not just someone blogging on the internet; he is the UN Special Rapporteur on Torture. In addition, he is a professor of international law at the University of Glasgow and holds the Human Rights Chair at the Geneva Academy of International Humanitarian Law and Human Rights in Switzerland, where he has been teaching since 2009, including as the Swiss Chair of International Humanitarian Law (2011–2013). Melzer even speaks fluent Swedish. In other words, it is hard to imagine anyone better qualified to comment on the Assange case.
Melzer describes how, on August 20, 2010, a headline appeared on the front page of Expressen, a leading Swedish tabloid, declaring that Julian Assange was suspected of having committed two rapes. Melzer describes his reaction on investigating these claims:
'I speak fluent Swedish and was thus able to read all of the original documents. I could hardly believe my eyes: According to the testimony of the woman in question, a rape had never even taken place at all. And not only that: The woman's testimony was later changed by the Stockholm police without her involvement in order to somehow make it sound like a possible rape. I have all the documents in my possession, the emails, the text messages.'
The order of events is extraordinary and outrageous:
'A woman walks into a police station. She doesn't want to file a complaint but wants to demand an HIV test. The police then decide that this could be a case of rape and a matter for public prosecutors. The woman refuses to go along with that version of events and then goes home and writes a friend that it wasn't her intention, but the police want to "get their hands on" Assange. Two hours later, the case is in the newspaper. As we know today, public prosecutors leaked it to the press – and they did so without even inviting Assange to make a statement. And the second woman, who had allegedly been raped according to the Aug. 20 headline, was only questioned on Aug. 21.'
As Melzer says, this behaviour demonstrated the 'willful malevolence of the authorities'. Melzer leaves no doubt about the real significance of the rape claims:
'Imagine a dark room. Suddenly, someone shines a light on the elephant in the room – on war criminals, on corruption. Assange is the man with the spotlight. The governments are briefly in shock, but then they turn the spotlight around with accusations of rape. It is a classic maneuver when it comes to manipulating public opinion. The elephant once again disappears into the darkness, behind the spotlight. And Assange becomes the focus of attention instead, and we start talking about whether Assange is skateboarding in the embassy or whether he is feeding his cat correctly.'
The goal:
'A show trial is to be used to make an example of Julian Assange. The point is to intimidate other journalists. Intimidation, by the way, is one of the primary purposes for the use of torture around the world. The message to all of us is: This is what will happen to you if you emulate the Wikileaks model.'
It is very much to Melzer's credit that he admits that he was himself initially taken in by the propaganda campaign. He reveals that, in December 2018, he was asked by Assange's lawyers to intervene. He declined:
'I was overloaded with other petitions and wasn't really familiar with the case. My impression, largely influenced by the media, was also colored by the prejudice that Julian Assange was somehow guilty and that he wanted to manipulate me.'
After Assange's lawyers made a second request in March 2019, Melzer felt that that 'my professional integrity demanded that I at least take a look at the material'. The result:
'It quickly became clear to me that something was wrong.'
With unprecedented clarity, Melzer unpacks the meaning of the many bizarre twists and turns in the political persecution of Assange. Was it true, as so many journalists claim, that Assange sought asylum in the Ecuadorian embassy to evade Swedish justice? Melzer comments:
'The [Assange] lawyers say that during the nearly seven years in which Assange lived in the Ecuadorian Embassy, they made over 30 offers to arrange for Assange to visit Sweden – in exchange for a guarantee that he would not be extradited to the U.S. The Swedes declined to provide such a guarantee by arguing that the U.S. had not made a formal request for extradition.'
Was this standard practice?
'Such diplomatic assurances are a routine international practice… I say this on the strength of all of my experience behind the scenes of standard international practice: If a country refuses to provide such a diplomatic assurance, then all doubts about the good intentions of the country in question are justified. Why shouldn't Sweden provide such assurances? From a legal perspective, after all, the U.S. has absolutely nothing to do with Swedish sex offense proceedings.'
Melzer was asked if it was normal, or legally acceptable, for Swedish authorities to travel abroad for such an interrogation:
'For exactly these kinds of judiciary issues, there is a cooperation treaty between the United Kingdom and Sweden, which foresees that Swedish officials can travel to the UK, or vice versa, to conduct interrogations or that such questioning can take place via video link. During the period of time in question, such questioning between Sweden and England took place in 44 other cases. It was only in Julian Assange's case that Sweden insisted that it was essential for him to appear in person.'
Melzer's conclusion:
'From my perspective, Sweden very clearly acted in bad faith. Had they acted in good faith, there would have been no reason to refuse to answer my questions. The same holds true for the British: Following my visit to Assange in May 2019, they took six months to answer me – in a single-page letter, which was primarily limited to rejecting all accusations of torture and all inconsistencies in the legal proceedings. If you're going to play games like that, then what's the point of my mandate? I am the Special Rapporteur on Torture for the United Nations. I have a mandate to ask clear questions and to demand answers.'
He adds:
'There is only a single explanation for everything – for the refusal to grant diplomatic assurances, for the refusal to question him in London: They wanted to apprehend him so they could extradite him to the U.S. The number of breaches of law that accumulated in Sweden within just a few weeks during the preliminary criminal investigation is simply grotesque.'
The media version was rather different. In 2012, the Guardian's Laura Barton wrote of Assange and the Ecuadorian embassy:
'Poor Julian. It can't be easy to be confined to one building, no matter how prestigious the postcode… And so we decided to assemble a collection of items that Assange might be missing, and deliver them.'
A photograph showed an unsmiling Barton delivering a Guardian hamper to their bete noire at the Ecuadorian embassy:
'we packed our hamper with a selection of edible items not native to Ecuador – Kellogg's cornflakes fortified with vitamin D to compensate for the lack of sunlight in Assange's life, a jar of Vegemite (as an antipodean, Julian was likely to spurn Marmite), a packet of chocolate-chip cookies, and a punnet of clementines.
'Recalling that Bill Keller, editor of the New York Times, once remarked upon Assange's questionable hygiene and the fact he wore "filthy white socks" we added three pairs of crisp, white sports socks and a shower gel in the "feelgood fragrance of eucalyptus and citrus oils" that promised to be both "revitalizing" and "refreshing."'
We have documented many similar examples of this relentless, ferocious and frankly weird corporate media mockery of Assange here and here.
Assange is currently being held in London's Belmarsh prison prior to a hearing that will determine if he is to be extradited to the US. He has already served a 50-week sentence for skipping bail. Melzer comments on this sentence:
'It is obvious that what we are dealing with here is political persecution. In Britain, bail violations seldom lead to prison sentences – they are generally subject only to fines. Assange, by contrast, was sentenced in summary proceedings to 50 weeks in a maximum-security prison – clearly a disproportionate penalty that had only a single purpose: Holding Assange long enough for the U.S. to prepare their espionage case against him.'
A US grand jury has indicted Assange on 18 charges – 17 of which fall under the US Espionage Act – around conspiracy to receive, obtain and disclose classified diplomatic and military documents. Melzer explains why Assange has no chance of receiving justice in the US:
'He will not receive a trial consistent with the rule of law. That's another reason why his extradition shouldn't be allowed. Assange will receive a trial-by-jury in Alexandria, Virginia – the notorious "Espionage Court" where the U.S. tries all national security cases. The choice of location is not by coincidence, because the jury members must be chosen in proportion to the local population, and 85 percent of Alexandria residents work in the national security community – at the CIA, the NSA, the Defense Department and the State Department. When people are tried for harming national security in front of a jury like that, the verdict is clear from the very beginning. The cases are always tried in front of the same judge behind closed doors and on the strength of classified evidence. Nobody has ever been acquitted there in a case like that. The result being that most defendants reach a settlement, in which they admit to partial guilt so as to receive a milder sentence.'
Meanwhile, Assange's physical condition has continued to deteriorate:
'I visited Assange in his cell in London in May 2019 together with two experienced, widely respected doctors who are specialized in the forensic and psychological examination of torture victims. The diagnosis arrived at by the two doctors was clear: Julian Assange displays the typical symptoms of psychological torture. If he doesn't receive protection soon, a rapid deterioration of his health is likely, and death could be one outcome.'
Melzer's conclusions are utterly damning:
'We have to stop believing that there was really an interest in leading an investigation into a sexual offense. What Wikileaks did is a threat to the political elite in the U.S., Britain, France and Russia in equal measure. Wikileaks publishes secret state information – they are opposed to classification. And in a world, even in so-called mature democracies, where secrecy has become rampant, that is seen as a fundamental threat.'
He adds:
'We give countries power and delegate it to governments – but in return, they must be held accountable for how they exercise that power. If we don't demand that they be held accountable, we will lose our rights sooner or later. Humans are not democratic by their nature. Power corrupts if it is not monitored. Corruption is the result if we do not insist that power be monitored.'
His final thoughts are an urgent warning to us all:
'I have seen lots of horrors and violence and have seen how quickly peaceful countries like Yugoslavia or Rwanda can transform into infernos. At the roots of such developments are always a lack of transparency and unbridled political or economic power combined with the naivete, indifference and malleability of the population. Suddenly, that which always happened to the other – unpunished torture, rape, expulsion and murder – can just as easily happen to us or our children. And nobody will care. I can promise you that.'
We tweeted the Guardian editor and a number of key Guardian journalists who have commented on Assange:
'For the first time, the UN Special Rapporteur on Torture, Nils Melzer, speaks in detail about the explosive findings of his investigation into the case of Julian Assange. Please read and comment @KathViner @MarinaHyde @suzanne_moore @GeorgeMonbiot @HadleyFreeman @OwenJones84'
We also tweeted:
'As @NilsMelzer says, a failure to respond to his findings indicates a lack of good faith. Please respond @KathViner @MarinaHyde @suzanne_moore @GeorgeMonbiot @HadleyFreeman @OwenJones84'
We also wrote to Ash Sarkar, contributing editor at Novara Media, who described Assange on Twitter as 'a definite creep, a probable rapist, a conspiracist whackjob':
'Hi @AyoCaesar, will you please respond to these comments from @NilsMelzer, UN Special Rapporteur on Torture, on attempts to portray Julian Assange 'as a monster so that he could later be burned at the stake without any outcry'? @novaramedia @AaronBastani'
We received no answer from any of the journalists contacted (to be fair to Monbiot and Jones, having blocked us on Twitter for sending them polite, rational challenges, they may not have seen our tweet).
Despite the credibility and integrity of the source, and the obvious newsworthiness of the issue, our ProQuest database search finds that Nils Melzer and his comments published in Republik on 31 January have not been mentioned in any US or UK media outlet.
DE
Dan and Daisy were dreaming of a white Christmas, just like the ones their parents used to know. And so it came to pass, courtesy of a new-fangled loop in the jet stream that shoved a 'cold blob' southwards in a great duvet of snow that unfurled up hill and down dale, all but burying their row of cottages.
By morning, a robin red breast was in place atop a snowy fence post, tweeting earnestly. Clichéd smoke twirled from chimneys.
Thumping the kitchen window open with a puff of snow, Dan was confronted by the sight of a postman in full red-and-white Santa suit trudging up the garden path, white-mittened hand raised in greeting:
'Happy Christmas!'
Choking on a mix of milk and misanthropy, Dan croaked back:
'Same to you…'
… with festive fucking knobs on, he thought, yanking the window closed and grabbing the breakfast tray with a grimace. He paused at the front door to scoop up a pile of Christmas cards and annoyingly numerous adverts. What a palaver! He caught his terse face in the hall mirror; a counter-productive effort to untousle his bird's nest of brown hair was quickly abandoned.
Upstairs in bed, Daisy lay slumped beneath a beam of sunlight that was crashing through the skylight. Dan lowered the tray into her lap.
'Bugger off!' she smiled, green eyes half-closed, 'Middle of the night…'
He dropped the cards by her side with a loud slap.
Assuming their positions, they began munching and tearing. Daisy took up an envelope and ripped:
'Hmm, nice card… Oh good god, a family portrait! And a photo-copied letter – a family press release, no less! So intimate, so heart-warming!'
She glanced at Dan wryly and back at the card:
'"Dearest Dan and Daisy…" blah, blah… "We're thrilled to report that 'Big Boy' Thomas came top in his end of year exams." Oh did he?! The bugger's ten-years-old, for god's sake! Who cares what results he gets at that age?'
Dan shook his head:
'I don't care.'
'Exactly.'
'Correction: I would feel pleasure, if the fucker failed; otherwise I don't care.'
Daisy chuckled and dabbed a doughy service member at the top of her egg:
'Mark my words, nothing good comes from emphasising exam results at that age. How annoying!'
She picked up another card and tossed it indifferently:
'Swedish postmark, translation required.'
Dan gave it the once over, trying to engage the Swedish part of his brain:
'What do we have here…? Okay: "How unusual…" er, "extraordinary, that another year has got past again… It was truly so nice", er… "that we all got to meet us last summer. How wonderful it would be if we should be able to meet next summer. I am feeling myself…"'
'No doubt!' said Daisy, slurping some tea.
'"… extremely sad that we not can meet this Christmas".'
Unmoved, Dan tossed that one and looked at the back of another envelope:
'Oh, what! This one's from Uncle Gwil!'
'Who?'
'Uncle Gwil.'
'Who's that?'
'My mad Welsh uncle.'
He turned the envelope over in amazement:
'How long has that been…?!'
'"Mad", says who?'
'Says everyone! Actually, I really liked him. We used to spend summers up at his cottage in Snowdonia, up in the mountains. It was real fairy tale stuff: patchworks of little green fields viewed from up on Snowdon; just like flying, you know. Wonderful! Towering slopes, huge boulders, millions of bits of scree.'
'Scree?'
'Isn't that what it's called?'
She shrugged and nodded:
'I may have heard his name mentioned years ago, but that's about it.'
'Ah, well… it's a bit sensitive… Something happened, some kind of episode. The parents wouldn't let us near him after that. I was ten, eleven. No more lovely mountain summers…'
'What was the problem?'
'Never found out. They wouldn't tell us.'
He chuckled and shook his head:
'There was talk of witchcraft!'
'Witchcraft?!'
'Well, wizardry… Welsh wizardry. He begged to see us, especially me – for years! I was his favourite for some reason. The folks were very unbending about it. And he gave up. And that was that.'
'How cruel…'
'It was cruel.'
'Was he a blimmin' paedo or something?'
'Good grief, no, Elon. No, no. It was all this stuff about witchcraft.'
'Oh, for god's sake!'
'No, really; he was big on it, apparently. Claimed he could do things. The view in the village was that dark forces were being summoned. It probably didn't help that he dressed up like Gandalf the bloody Grey and strode around in a cloak.'
He chuckled.
'So how on earth did he get hold of our address?'
'I have no idea.'
'Well come on,' said Daisy, rubbing her hands: 'Let's see what the mad uncle's got to say for himself. It's like we're entering the mummy's tomb! Woooo-hooooo!'
Dan pulled out the card and flinched:
'Oh weird. He's drawn speech bubbles on the front!'
'Give it here.'
Daisy grabbed the card:
'Oh. My. God!'
The card depicted a row of cutesy, snow-covered cottages, not unlike the one in which Dan and Daisy were sitting. Smoke twirled up from a chimney. On a gate post, a little robin sang his red-breasted heart out. The card's message at the top in golden letters:
'Peace On Earth And Goodwill To All Men!'
It was a lovely, warm, cosy, Christmas cliché; saccharine sweet with lashings of snowy syrup.
But all was not as it seemed; for in small, jet-black letters, Uncle Gwil had inked speech bubbles over the cottages indicating the conversations therein. The first conversation read:
'You know, you could help for a change!'
'You know, you could stop nagging me into an early, festive grave!'
And from behind the warm, golden-lit windows of the next cottage:
'I could murder a cup of tea.'
'Make it your sodding self!'
'Merry bloody Christmas to you, an' all!'
The conversation in the third cottage was more pointed:
'Where in god's name have you put the Quality Street now?'
'Fuck OFF!'
Dan roared with laughter:
'That's outrageous! Tell me, tell me, he hasn't sent one like that to mum and dad!'
But Daisy's face had darkened:
'I don't know why you're laughing. He isn't a teenager, Dan; he's an old man, and he's sick.'
'What?'
'He's mentally ill! Are you blind? Why would an old man send something like that to his nephew and partner at Christmas? He's demented.'
Dan's laughter drained away in a hurry:
'Come on, that's a bit harsh, isn't it?'
He frowned, dimly aware that he was entering a minefield marked: 'Daisy's Exaggerated Reverence For All Things Christmassy.'
'It's just a joke, Daise. He's making fun of the whole bloody Bing Crosby, "They all lived happily ever after" sham of Christmas bliss!'
The instant the last word had left his mouth, he sensed a silent detonation – Senator Daisy McCarthy now sat before him on the bed:
'"Sham"?! You RAT! What are you talking about? Don't you even like Christmas?'
'Yes, but the whole thing, the pretense… the thing that you have to be happy on cue, on time, even when you're not.'
He lisped:
'"Happy Chwithmath! SMILE!" Christ! Happiness isn't something you can book like a bloody Tesco order and have delivered, eight o'clock, Wednesday morning, December the bloody 25th! If I feel miserable as sin, what do I do then? LIE? You bet, otherwise it's: "Danny, cheer up, you're ruining Christmas for everybody! What would Baby bloody Jesus make of that, eh?" The whole thing's a farce!'
He tossed the card on the bed, wondering where on earth that had come from. It had come from the venom with which she'd said the word 'rat'. He knew instantly, with ice-cold certainty, that he'd blown it.
Daisy's face had turned a whiter shade of pale. She calmly indicated the tray and bed:
'Is this a farce?'
'No, obviously….' he sighed, closing his eyes.
'Doesn't sound like it. Are we happy? Are we "just pretending"?'
'No, of course not.'
He reached a hand out. To his amazement, he saw that her chin was trembling; she was almost in tears.
Daisy flung her arms out as though addressing a theatre:
'I thought we were happy… I thought this was real. You seem to think the whole thing's a joke. You're like your demented uncle.'
She grabbed the card:
'Look! Don't you get it? The cottage is exactly like ours! He's found out about us somehow. He's sick, Dan! He's telling us our Christmas is a lie; this is how we are. He's laughing at us! He thinks we're a pathetic couple wearing identical pyjamas but hating each other. Our Christmas isn't a sham, it's a happy Christmas!'
'Of course it is. We're happy!' Dan said hopelessly, from the depths of despair.
'OH, WE'RE ALL HAPPY, MATE!' Daisy shouted. And then, screaming:
'LOOK AT US!'
But this was the thing, Daisy never got angry. Dan couldn't believe what he was hearing.
She said, finally, in a terrifying whisper:
'I hate your uncle! I hate his card! And…'
She took the card, ripped it in two, four pieces, and threw them, like Frisbees, to the far side of the room. Dan's inner fourteen-year-old couldn't help but admire how well and independently they flew.
'… and I hate Christmas! There, HAPPY?!'
She threw off the bedclothes, stomped across the room, slammed the door behind her, at him, against him, in his face. For the first time in his life he felt her hate him. And he hated her – the unreasoning stupidity of what she had done – right back.
Feeling exactly like he was in a dream – heart heavy, gelatinous, burning – he gathered the pieces of the card and put them together. Ignoring the speech bubbles, he looked at the picture closely for the first time. The cottage really did look like theirs. And as he looked closer – Oh! – the hairs stood up on his arms and at the back of his neck: there was a postman trudging up the path of one of the cottages carrying a bag of mail, wearing a red-and-white Santa suit, arm raised in greeting.
And from inside the cottage, behind an open window, someone was waving back.
Dan gazed into space, shaking his head:
'That's just weird!'
The Bath Stain
They spent the rest of the day, the rest of the month, and in fact much of the next year, arguing. It had been the first real argument they'd ever had. And that was the first casualty of the card: their pride in the fact that they never, ever argued: 'Just never do. Don't seem to feel the need, do we, love?'
Spring came with a steady, light drizzle of misunderstandings, missteps and miscarriages of housework justice.
One early afternoon, Daisy called to Dan from the bathroom:
'Er, did you clean the bath?'
'Are you joking?'
'You said you'd clean it, so…'
Dan walked over:
'That's correct: I said I would. And then, because I said I would, I did.'
'I see, because somebody forgot to tell the brown stain running in an unbroken line around the top. Witness!'
Daisy indicated the evidence with a helpful finger.
Dan looked down at the gleaming white surface, shaking his head in disbelief. He had actually climbed into the bath that morning and scrubbed for fifteen minutes to avoid exactly this kind of incident. All he saw, perhaps all he wanted to see, was a small yellow stain underneath one of the taps.
'Oh, that's limescale. I tried scrubbing it; you need special stuff to get that off. I'll pop into…'
Anticipating the reply, Daisy interrupted by scratching with a fingernail, leaving a tell-tale white trail in what was indeed common-or-garden dirt.
Squatting in her owl pyjamas and guinea pig slippers (with felt ears), she held up a soiled fingernail like the counsel for the prosecution:
'Don't waste my time! If you can't be bothered to do it properly, I'll do it myself. Or we'll have to pay to get a cleaner, which you don't want to do.'
Dan clenched his jaw:
'That is bloody outrageous!'
They spent the next few hours in hell.
And so it went on: someone let the bread burn in the toaster so that the whole house stank. Yes, but someone hadn't emptied the rubbish, so it didn't make much bloody difference, did it?
Someone went shopping last week, thank you very much, and – sure as eggs were fucking eggs – they weren't going again this week!
'Do you think I look good in this? Sorry, I forgot, you don't think I look good in anything anymore!'
'Can you help me with this? Don't worry, I can see you're too busy. Busy bloody bee!'
'Well why don't you fuck off, then?!'
'Oh, I would if I could, believe me!'
On and on it went: ceaseless, exhausting, merciless. They were now the characters in Uncle Gwil's card. The bitter, carping hatred he had inked on the picture had rubbed off on their hands, and they had wiped their mouths so that their lips and tongues were black with it. Or so it seemed.
That spring, they dug deep into their hearts; not to find answers, but to prepare foxholes: a network of entrenched positions from where they lobbed sticky bombs of blame, grenades of resentment. And there were no winners in this 'just war'; just losers, sighing, weeping, blinking up at the darkness at night, wondering what had happened, where the love had gone. Had it gone?
Sometimes, exhausted, desperate, they tried to call it off. They approached each other nervously across no-man's lounge, holding out their hands to show they were unarmed. They hugged each other, exchanged peace offerings, damned the ego-donkeys responsible for the whole damn mess. What was it good for? They wanted home to be back by Christmas. They wanted an end to it, to just be normal again. But the reservoirs of bitterness were deep and undrained: I love you, but how can you hurt me like that, if you really love me?
The pain was too enduring, too powerful to restrain or control. Their normal selves became rarely seen strangers hidden behind masks of anger, so that they felt shy, awkward, when they weren't arguing. And always, always the same question haunted them: How much can any love take?
Alone one day, Dan lay sprawled on the bedroom floor sobbing. Daisy, who had gone 'to help mum and dad with their computer', lay in her mum's arms and heaved and sobbed, a loving hand on her head.
By year's end, as the days shortened, the nights chilled and the first flakes began to fall, the forecast was for a long, hard, emotional winter.
And then, having forgotten all about it, about how it had begun, the Christmas cards started arriving again.
The Demolished Snowman
He hardly dared open it. Part of him thought it completely absurd to blame Uncle Gwil and his ridiculous card – it had just triggered something latent, it would have happened anyway. On the other hand, this time one year ago, they had been happy and in love.
Inevitably, it was another clichéd Christmas scene. Dan closed his eyes, breathed a long-suffering sigh and focused.
In the middle of the picture stood a collapsing snowman. The shrunken, knobbly head was slumped forward onto a concave, old man's chest. The carrot-nose drooped down, pebble eyes lying deep, dark and mournful in sunken sockets. One twig arm hung limply down; the other was bent and broken on the ground.
Kneeling in the snow before the slushy statue, a little boy was crying, head similarly sunk on chest, face wet with tears. 'Oh Jesus, not that awful bloody Aled Jones thing!' Dan muttered to himself.
Rising high over the snowman was a snow-covered tree with a last scattering of autumn leaves hanging like gold coins in the wintery sunshine. Sure enough, once again, Uncle Gwil had inked a single black letter on each leaf. On one of the branches, a blackbird sang, pouring enchantment into the early evening air. It was a beautiful, melancholy scene.
Although the snowman and child were in shadow, a ray of sunlight passing through the tree fell exactly on the centre of the little boy's chest. A speech bubble emerged from the blackbird:
'Watch!'
Dan shook his head, nonplussed: 'Watch? Watch what?' He read the letters on the leaves on different branches. They spelled:
'W A
'T C H
'T H
'E
'P A I
'N'
'"Watch the pain"?!' he said.
He tossed the card dismissively, angrily, onto the coffee table beside him and rubbed his face. Enough with this nonsense! What the hell was his uncle on?
He thought back to the first card. Why on earth would she get so upset over a thing like that? And why would she stay upset for the whole year? Him too! What was it about? Endless arguing… It was like being buffeted in an airliner at 30,000 feet. How much turbulence can it take? How do you know when the microscopic, spidery cracks of fatigue will start to crawl across to the relational rivets; when the rivets will begin to loosen, grow restless? And is there a time when it all just bursts apart, when it's too late and you're falling through space? Were they there yet? Were they just falling now?
He walked across to the lounge window overlooking the back garden, as smooth and pristine as it had been the previous Christmas. Maybe they should make a bloody snowman, maybe it would be healing! He spat the word in his mind.
At exactly that moment, Daisy – the old Daisy – burst through the front door smiling, eyes wide:
'Let's make a snowman!'
Dan smiled brightly and his heart sank like a stone deep into his chest, or his stomach, or wherever it is that hearts go to die.
Broken
He rolled the ball for the body, she rolled the ball for the chest. The carrot, pebbles, bobble hat, twigs, buttons and scarf were all in a basket.
It was the good type of snow – solid, damp, clumped together beautifully – so that you were soon heaving at a trundling, creaking little steamroller. Heave, creak, big. Heave, creak, bigger. Heave, creak, you could hardly move it.
Daisy pushed at her ball, rose-cheeked, balloons of milky breath in the frozen air:
'I haven't done this for years. I'd forgotten how heavy they are! Is it big enough yet?'
'Well don't make it too big, or we won't be able to lift it.'
'Big strong man like you!' she winked, leaning on her ball archly.
He pretended to look behind him and she laughed.
'Come on, then! Bring yours over.'
Like removal men, they stood either side of the middle-sized ball for the chest and heaved, wondering about their backs. Why had they built such a bloody big one? Well, because he'd built such a bloody big base. If my back goes!
Urrrghhh! They lifted it high, higher, to the rim of the base… two more inches… Daisy tried to get a better grip for a final push. There was a slip, a sudden lurch of great weight, and the 'chest' fell with a thump back to earth, splitting in two neat halves.
'Oh for Christ's sake!'
Even as he said it, Dan realised what he was doing, but it was too late. The sentiment was already out, propelled by a hidden pocket of compressed annoyance. He tried to row back, half-smiling, but the irritability transformed it into a fierce grimace:
'Why didn't you get a proper grip first?' he smiled, raging at her.
Her face darkened:
'I did have a good grip. But I SLIPPED, OKAY?! You made it too bloody heavy.'
'Me?!'
She also realised what she was doing.
They fell silent, looking at the ground hopelessly, feeling pathetic in their utter defeat. Even a little nonsense thing like this and they had poisoned it.
'Well, we can't stick it back together,' Dan said. 'It's broken now.'
She flashed a look of stinging hurt, reading unintended, bitter, clichéd irony between the lines:
'Yes, it's broken!' she said, and stomped off; the words piercing his chest like arrows.
The whole world suddenly seemed hateful, hostile to him: the snow was cold and harsh, not magical; the half-built snowman childish, clichéd, stupid; the sky grey and forbidding, bitterly indifferent. And their love, that had meant so much, that they had assumed was invulnerable, was exposed as a pitiful lie. They were strangers. Not even that, they disliked each other more than two strangers ever could. It occurred to him that anyone who offered either of them the least glimmer of affection and kindness now – any small hope of happiness – could steal them away in an instant. Their invulnerable, invincible love was demolished, useless.
A wave of black despair, self-hatred and bewilderment poured through him, and he slumped down beside the broken snowman, rather like the little boy in Uncle Gwil's card.
And then, suddenly, from a branch overhead, the high, fluting song of a blackbird pierced the afternoon air with aching, bitter-sweet melancholy. It filled his heart with longing, sadness, with the beauty of sadness. A shiver of recognition passed through him. And then he remembered.
In The Abyss
Dan collapsed into a chair by the fire in the study; Christmas tree in front, side table with a full glass of whisky beside him. The despair was so intense he felt almost dizzy. He had arrived at a summit of misery and fear. What was next? He glanced at the glass: golden, shining in the firelight. This was his giant-killer, this would see him safely down the mountain. At least until tomorrow. And next to the glass, Uncle Gwil's card. He picked it up and looked at the strange scene. It was as if he'd known, or made it happen. It was absurd, infuriating, beyond comprehension.
And then it came to him again: that distant, unknown world with its strange people living in the dark, damp house in Snowdonia with its unfamiliar smells. And his parents: walking away, waving, leaving him, just leaving him there! Leaving him with this all but unknown aunt and uncle, his heart a ball of black desolation. They just left him. He was tiny, alone.
And then this fierce-looking, dark-eyed man with long grey hair and beard; this Uncle Gwil, sitting on the side of the bed, watching the tears streaming down the boy's face:
'Feeling sad, boy? Missing mum and dad?'
Dan nodded, jaw trembling.
'Where does it hurt, lad?' Uncle Gwil had asked.
Dan looked up at him, uncomprehending.
'Where do you feel it hurting? Where do you feel sad?'
Dan pointed to his chest.
'Then feel it boy, feel the pain – don't try to escape from it.'
He tried to feel the pain.
'Just feel the pain, watch it – just watch the pain where it hurts. Can you do that?'
He tried again. Uncle Gwil gently touched the centre of the boy's chest with his right index finger and an extraordinary, blissful, golden warmth seemed to blaze through Dan's heart.
The card – was it about the same thing? He looked at the glass of gleaming, amber whisky; reached out a hand… stopped. He took a deep breath, relaxed in his chair, and felt the sadness in his chest.
At first, it was like a tumbling ball of volcanic rock, rolling inky black; then cracking to expose fiery magma; then blackness; then fire searing his chest, scalding him, burning him, hurting him. Thoughts flew through his mind, distracting him from the sensations – thoughts of the whisky, of Daisy, of wasting his time, of what he had said, of what he should have said, of the card. He remembered the words: 'Watch the pain!' He brought his attention back again and again to the hurt, the fear, the acidic remorse that he had always assumed was intolerable.
And he did it the next day. And the next. And he did it when he lay awake at night. And then, again, one very ordinary afternoon, he brought his attention to the scalding pain and, as he held it there, and held it there, and held it there again… something happened. There was a softening, a crack in the clouds, a ray of light. Incredibly, absurdly, watching the pain, feeling it, had become pleasurable: spicy, to be sure; but now, truly, there was an element of aching delight. The feeling deepened and intensified. And suddenly what had been agony was bliss. A thought of Daisy drifted across his mind and, out of nowhere, impossibly, instead of bitterness and rancor, he felt an impulse to be kind to her, to give to her – to give her everything, whatever she wanted, all the time. Why not? Why not do whatever he could to make her happy in her life that, like his, like everyone's, was so fraught, so short-lived, so storm-tossed? Why not just let it all go?
That evening they held each other with a tenderness they had both forgotten. The war was over. When everyone was losing, what was there to fight about? It had all been nonsense; just a vicious, pain-driven cycle.
'What happened to us?' Daisy said.
'I don't know. It was all just nonsense,' he said.
'And what has happened to us now?'
'I don't know.'
Journey To Snowdonia
Dan took a bus and a train, and another train that pointed resolutely in the direction of mountains.
He took the path up from the station, the old way he remembered as if from somebody else's life. He found the main road and walked up through the little village, with vast, grey mountains on one side, clouds nesting on their peaks. Then up the tiny, winding path beside the precipitous drop, tiny fields far below, to the cottage surrounded by birch trees that he suddenly recognised like old friends: lovely, swaying in the mountain breeze, as they had all those years ago.
Everything looked almost comically the same. He felt a moment of bitter regret: Why had he not come again? Why had he just accepted it all?
He rang the doorbell, clutching bottle, flowers and conversational gambit. Would he even recognise the guy? What age could he possibly be now?
The door swung open to reveal a small, ancient barrel of a woman perched atop spindly legs. Clearly not his aunt, she looked him up and down, eyebrow raised high in suspicion:
'Yes?'
'Er, Gwillym… I'm here to see Gwil Gwillym… I'm his nephew…'
She cocked a sceptical eye:
'Are you indeed?'
'Er, yes. Is he in?'
'No, 'e's not in; 'e's out back.'
She looked him up and down again:
'Nephew, is it?'
'Yes, I … '
'Follow me!'
She hopped off the porch, hobbling away at speed along a gravelly path that led round the rear of the house without so much as a backward glance.
Sure enough, Uncle Gwil was lying in the warmth of the late afternoon sun at the end of the garden beside the compost heap.
'Wake up sleepy 'ead, someone's brought you flowers!' the woman said.
She looked at Dan, crossing her arms defiantly.
He looked down at a small, overgrown grave beneath a simple headstone. He shot a bewildered look at the woman and knelt down. He read the inscription and looked up at her:
'He's been dead for more than ten years!'
'Dead and gorn!' she declared to the whole garden.
'Good riddance, too, if I may say so. And if I may not say so, 'ard bloody luck! More trouble than he was worth, if you ask me.'
'But I got a card from him not four weeks ago! And the year before that…'
'Eh?'
'I got a Christmas card from him, one month ago; signed in his name.'
The old woman raised her eyebrows, unimpressed:
'He always was a rum bugger!'
With that she turned on her heels and hobbled off back down the garden.
'But who are you?' Dan called after her.
'I'm the poor sod who cleared up after 'im!'
She stumbled on a tuft of grass and disappeared round the corner. The front door slammed.
Dan looked after her for a moment in disbelief, then knelt down and looked more closely at the inscription on the grave:
'Gwil Gerraint Wyn Gwillym, 1910 – 2008, husband, father and forgotten uncle of beloved nephew.'
He stood up and sighed, dumbfounded. A shiver passed through him: in about eleven months, the Christmas cards would start arriving again.
David Anthony Wyn Edwards is co-editor of Media Lens
When we started Media Lens in 2001, we had a rather naïve expectation that journalists might: a) want to respond rationally to reasoned criticism; and b) have privileged access to unparalleled journalistic resources, experts and arguments that would enable journalists to respond with serious points to our challenges. In particular, we imagined that BBC journalists and editors – being funded from the public licence fee – might actually feel obliged to respond.
We were quickly disabused of such notions. Reasoned debate with journalists employed by the misleadingly-termed 'mainstream' media is as rare as a newspaper editorial in support of Jeremy Corbyn in the run-up to last week's General Election. The dearth of such media debate – in fact, the arrogant and condescending dismissal of vital truths – has been highlighted as never before by recent pronouncements from senior figures in BBC News.
BBC director general Lord Tony Hall told BBC staff in a post-election message:
'Social media offers a megaphone to those who want to attack us and makes this pressure greater than ever. The conspiracy theories that abound are frustrating.'
The dismissive term 'conspiracy theories' is intended to simply shut down debate: it need not be specified just what these 'theories' are; they are instantly rejected as irrational.
Hall added:
'And let's be clear – some of the abuse which is directed at our journalists who are doing their best for audiences day in, day out is sickening.
'It shouldn't happen. And I think it's something social media platforms really need to do more about.'
This is another repeated theme from on-high: a deliberate focus on abuse that journalists do, unfortunately, receive; which then diverts attention from the many reasoned complaints from the public. How casually senior figures call for social media platforms to censor content just four short years after the whole world defended the right to offend in the name of free speech, declaring, 'Je Suis Charlie Hebdo.'
A week before the election, Fran Unsworth, BBC's director of news and current affairs, trotted out the standard BBC ideological stance that:
'Our impartiality is precious to us and we will protect it.'
For Unsworth, it is a fact that BBC News is impartial, and that the well-documented examples of 'mistakes' in recent coverage – all leaning in favour of the Tories – were indeed simple errors. Whether deliberate editing decisions were made, or whether they were subconscious tendencies in support of Boris Johnson, the media coverage was heavily biased in favour of the Conservative party.
Famously, or infamously, BBC political editor Laura Kuenssberg, once said that:
'I would die in a ditch for the impartiality of the BBC.'
Readers may recall that, curiously, Boris Johnson used similar phrasing when he declared that:
'I'd rather be dead in a ditch than agree Brexit extension.'
He then lost that particular parliamentary vote, but magically managed to avoid any ditches.
As many media observers noted, Kuenssberg's proudly-declared 'impartiality' came unstuck in the election campaign; as it had done previously when she was found to have breached impartiality over her biased and inaccurate reporting of Corbyn. During this election, the BBC's political editor:
Other examples of breached impartiality, highlighted in a letter by environmentalist and campaigner Joel Benjamin to the BBC director general, include:
A BBC political correspondent referred during a live broadcast to the majority that Boris Johnson 'so deserves'.
Editing out BBC Question Time audience laughter at Johnson's expense and inserting audience applause.
Running a news ticker on the so-called 'Labour anti-semitism crisis' during a BBC News item on the Holocaust.
More generally, at least two former senior BBC figures would dispute the self-serving depiction of the BBC's wonderful 'impartiality'. Greg Dyke, a former BBC director general, once warned that:
'The BBC is part of a "conspiracy" preventing the "radical changes" needed to UK democracy.'
Sometimes, then, conspiracies can, and do, exist. To current BBC senior staff, this would, of course, be swatted away as a 'conspiracy theory' that need not be examined.
Dyke called for a parliamentary commission to look into the 'whole political system', adding that:
'I fear it will never happen because I fear the political class will stop it.'
And Sir Michael Lyons, former chairman of the BBC Trust, said that there had been 'some quite extraordinary attacks' on Labour leader Jeremy Corbyn by the BBC.
Perhaps Lyons' comment is also to be disregarded as merely a 'conspiracy theory'.
The Most Stupid Boast In Journalism
After the election, Huw Edwards, the main news presenter on the BBC News at Ten, published a screed that was long on hyperbole, but short on evidence-based reasoning. He proclaimed that he was 'supported by the best news team in the world', and that:
'BBC News is a rather unsettling mix of awkward, contrary and assertive people who (in my very long experience) delight in either ignoring the suggestions of managers or simply telling them where to get off. That's how it works.'
The famous newsreader added:
'For the record, I have never been asked to change a script (unless there's a factual error to be sorted) or adopt a slanted line of questioning.'
Back in the 1930s, George Seldes, the US press critic, called this:
'The most stupid boast in the history of present-day journalism'.
This, he put bluntly, is often the inane response of:
'the writer who says, "I have never been given orders; I am free to do as I like". We scent the air of the office. We realise that certain things are wanted, certain things unwanted.'
In an interview with one of us in 2000, Alan Rusbridger, who was then Guardian editor, made a similar point:
'If you ask anybody who works in newspapers, they will quite rightly say, "Rupert Murdoch', or whoever, 'never tells me what to write", which is beside the point: they don't have to be told what to write. It's understood.'
As Noam Chomsky has frequently explained, there is a strong in-built tendency for power-friendly journalists to rise to senior positions in big organisations because they undergo a selective filtering process, set by the structure of the state-corporate media that employs them. If you can be trusted to say and do the 'right' things', and even think the 'right' thoughts, you are more likely to rise higher up the career ladder.
In an interview with Chomsky, Andrew Marr (then political editor of the Independent) expressed the default corporate opinion that 'journalism [is] a crusading craft' with 'a lot of disputatious, stroppy, difficult people in journalism', holding power to account.
Chomsky's riposte to Marr left him momentarily speechless:
'If you believed something different, you wouldn't be sitting where you're sitting.'
Alas, Marr learned little, if anything, from his bruising encounter with Chomsky, later rising to BBC News political editor. In perhaps his supreme moment of obsequious deference to political power, standing outside 10 Downing Street on April 9, 2003, Marr said live on BBC News at Ten that Tony Blair had 'take[n] Baghdad without a bloodbath' and declared with a beaming smile that:
'tonight he stands as a larger man and a stronger prime minister.'
That night, it was the same Huw Edwards who sat in the studio back in London, happy to channel Marr's fawning praise for Blair as 'impartial' BBC reporting.
After Edwards' post-election exculpatory piece was published, extolling the supposed virtues of BBC News, he was challenged by historian and foreign policy expert Mark Curtis via Twitter:
'I know you need to tell yourself and the public this, but people saw for themselves how BBC performed during the election (along with now considerable academic and other analysis). The idea that BBC reporting is generally impartial or accurate is unsustainable, in fact laughable.'
Edwards' response was mocking:
'Explain again, Mark. Slowly. With your "academic and other analysis". How does an organisation direct thousands of its staff to work in unison to back one political cause? I know you need to tell yourself this stuff, but it's risible.'
Whether feigned or not, the newsreader's ignorance of how organisations work to a certain agenda without being explicitly directed to do so, is ludicrous. As blogger Tom London remarked:
'.@huwbbc do you really not know anything about sociology and psychology and organisational cultures? The BBC must urgently find some humility and start engaging with its critics rather than treating them with arrogance and what might be best described as aggressive defensiveness'
BBC's Long History Of Contempt For Public Challenge
No doubt, lengthy tomes could be written on the subject line above, going back to the BBC's founding in the 1920s. In our own experience over almost two decades of close media monitoring, we have seen a serious deterioration, from an already low base, in the BBC's engagement with the public. In the early days of Media Lens, Richard Sambrook, then head of BBC News, did, on occasion, respond on email to us: not really addressing our points in any depth. But it was, at least, direct, respectful engagement of a sort.
Helen Boaden, his successor, also responded to direct emails; at least, initially. Most famously, and tragicomically, Boaden sent us the equivalent of six pages of A4 full of quotes from Tony Blair and George Bush supposedly as evidence demonstrating their sincerity in wanting to bring democracy to Iraq. Around this time, Media Lens was highlighting numerous war crimes by western armed forces in Iraq; notably in Fallujah. We were copied in to many articulate and cogent emails sent to Boaden by members of the public in response to our media alerts. Not long after, she boasted at a media event that she had changed her email address to duck such public challenges.
When our second book, Newspeak, was published in 2009, one of our readers wanted BBC News staff to be informed of our detailed arguments and copious examples of BBC bias, omission and blatant deception. This kind person paid for 100 copies to be sent to BBC editors and journalists. Our publisher, Pluto Press, included a letter inviting responses via a dedicated email address to receive BBC replies. The response was both pitiful and paltry, as we highlighted at the time.
With the rise of Twitter, our challenges to the BBC shifted away from email. Despite always adopting a reasoned tone, free of abuse, one BBC News journalist after another has blocked us over the years: Huw Edwards and Jeremy Bowen, Middle East editor, for instance. Others have simply blanked us: Andrew Marr, Frank Gardner, Paul Royall (editor of BBC News at Six and Ten), Andrew Roy (BBC Foreign Editor), Kamal Ahmed (BBC News editorial director). We are not blocked because we are abusive – we never have been – just because we are a nuisance, a cause of embarrassment they can do without.
One recent exception – seemingly – was Lyse Doucet, BBC chief international correspondent. Earlier this year, we flagged up whistleblower testimony that a report from the Organisation for the Prohibition of Chemical Weapons about an alleged chemical weapons attack in Douma in 2018 had been manipulated to provide a rationale for a US/UK/France missile attack on Syria (an excellent brief overview can be watched here). She agreed on Twitter that it was an 'important story', said that she had informed BBC news colleagues about it, but has since fallen strangely silent about this growing scandal, including further revelations by WikiLeaks.
Many readers will be aware that we have written several books and hundreds of media alerts carefully marshalling evidence showing that BBC News has systematically presented 'news' and commentary from a skewed perspective that strongly favours state and corporate power. A partial list alone would include:
The issue of Iraq's supposed 'WMD'
Promoting the disaster of the war on Libya
Pushing for 'regime change' in Syria
Lack of scrutiny of the government's role in the Yemen catastrophe
Attacks on the NHS, opening it up to corporate profiteers
Endless smears and attacks on Jeremy Corbyn; not least the fake news of a Labour party supposedly infested with antisemitism
The appalling lack of action in the face of climate breakdown
Virtually no challenge to Boris Johnson and other senior Tories for their dreadful voting and policy record on all of the above, and more besides
In March 2018, numerous corporate media reported that, in 2012, Corbyn had responded to plans to remove an East London mural, which he believed to be anti-capitalist rather than anti-semitic, with the question, 'Why?' Commentators declared themselves aghast that Corbyn had not been able to perceive the racist content in the mural. Former Guardian journalist Jonathan Cook commented:
'Not that anyone is listening now, but the artist himself, Kalen Ockerman, has said that the group in his mural comprised historical figures closely associated with banking. His mural, he says, was about "class and privilege", and the figures depicted included both "Jewish and white Anglos". The fact that he included famous bankers like the Rothschilds (Jewish) and the Rockefellers (not Jewish) does not, on the face of it, seem to confirm anti-semitism. They are simply the most prominent of the banking dynasties most people, myself included, could name. These families are about as closely identified with capitalism as it is possible to be.'
Our search of the ProQuest media database for the terms 'Jeremy Corbyn' and 'mural' since 1 May 2015 – the month Corbyn stood for the Labour leadership – produced 1,179 results. Over the same period, a search for 'Boris Johnson and 'picaninnies' – an ethnic slur used by Johnson – found 59 results.
Although the bias is already clear from this quick search, to restrict a moral comparison to the words said by Corbyn and Johnson is absurd and risks straying into virulently racist territory.
Why? Because an honest accounting of the General Election – as described here, here and here – reveals that the moral choice was stark indeed and had nothing to do with what had been merely said by the contestants.
On the one hand, we had Corbyn, an all but unique UK political leader in modern times steadfastly refusing to support US-UK illegal wars of aggression that have killed, injured and displaced literally millions of human beings (brown-skinned, but still human) in countries like Afghanistan, Pakistan, Iraq, Libya, Syria and Yemen. And on the other side, we had Boris Johnson, with his proven track record of proudly participating in these great crimes against humanity exactly as almost every other Tory and Labour leader has.
In other words, Corbyn was an almost unique opportunity to vote for an opponent of our country's worst moral crimes in modern times. Thus, the idea that the electoral choice involved a comparison between 'controversial' words that Corbyn said, versus 'controversial' words that Johnson said, was not just an example of media bias; it was an example of truly pathological media bias.
It is difficult, but we can try to imagine a media that placed an honest discussion of Corbyn's question about the mural alongside analysis and pictures of hundreds of thousands of dead civilians, flattened cities, mutilated torture victims, millions of refugees in tent cities, starving children dying in trashed hospitals, refugees drowning at sea, terrorist 'blowback' targeting the UK and other European countries, on and on – all consequences of murderous policies that Corbyn, almost alone in the political system, opposes and Johnson does not.
If journalists had suggested a moral equivalence between these crimes and Corbyn's comment on the mural, it would obviously be outrageous. To even suggest that a comment deemed 'offensive' by some is comparable to the mass death of hundreds of thousands of Muslims and Arabs would be racism raised to a level of insanity rivalling the Nazis.
But the fact is that journalists did not even rise that high. Instead, they completely ignored the gargantuan crimes of the Blairs, Camerons and Johnsons, while focusing solely and obsessively on Corbyn's 'offensive' comments. Our ProQuest database search found that, between November 1 and the day of the election on December 12, the terms 'Boris Johnson' and 'Yemen' were mentioned in 30 newspaper articles. But only one of these, in the Independent, mentioned Johnson's complicity in war crimes that have caused the deaths of 50,000 Yemeni children a year. Over the same period, the terms 'Corbyn' and 'anti-semitism' were mentioned in 2,386 newspaper articles.
And here we arrive at a truly awesome, structural bias that is barely guessed at by journalists themselves. The fact is that it is simply understood by 'mainstream' media at election time that foreign policy – especially our leaders' high crimes – is somehow unaccountably, inexplicably, irrationally, not an issue the electorate need trouble its pretty little head about. Even after the devastating, illegal 2003 invasion-occupation of Iraq, with the crime still fully underway, foreign policy barely featured as an election issue in 2005.
Corbyn was presented, relentlessly, as a moral monster, as a threat to humanity on the basis of miniscule, in fact non-existent, evidence. But Johnson and the Tories, and Corbyn's Blairite enemies, escaped all scrutiny – for the simple reason that their very real crimes have been declared a non-issue by an awesomely corrupt system of media corporations serving the power of which they are an integral part.
DC and DE
Thoreau got it right:
'Every generation laughs at the old fashions, but follows religiously the new.' (Thoreau, 'Walden', Penguin, 1983, p.68)
The same is certainly true of propaganda. We can laugh now at McCarthyite paranoia warning of Soviet tentacles threatening every aspect of Western life during the Cold War. In the 1940s and 1950s, Hollywood produced dozens of anti-communist films with titles like 'I Married A Communist' and 'I Was A Communist For The FBI'. Large-circulation magazines were titled, 'Communists Are After Your Child.' Even children's comics declared:
'Beware, commies, spies, traitors, and foreign agents! Captain America, with all loyal, free men behind him, is looking for you.' (Quoted, Howard Zinn, 'A People's History of the United States,' Harper Colophon, 1990, p.428)
We can guess how future generations will view the current propaganda blitz depicting Jeremy Corbyn as a threat to Britain's Jews. Not since 2002-2003, when sanctions-stricken Iraq, willing to allow months of no-notice UN weapons inspections, was said to be a 'clear and present danger' to the nuclear-packing US-UK, has the truth been so completely and shamefully distorted.
The level of madness is breathtaking, even by 'mainstream' standards. In July, the Sunday Telegraph columnist Simon Heffer claimed on LBC radio that Corbyn 'wants to reopen Auschwitz'. When the interviewer responded that it was completely unacceptable to suggest that Corbyn was capable of such a thing, Heffer replied:
'I'm sure, in 1933, they had similar conversations in Germany: "the Fuehrer's never going to do that".'
Jeremy Hunt, then Foreign Secretary, commented in July:
'When I went to Auschwitz I rather complacently said to myself, "thank goodness we don't have to worry about that kind of thing happening in the UK" and now I find myself faced with the leader of the Labour Party who has opened the door to antisemitism in a way that is truly frightening.'
Noam Chomsky summed up the shameful nature of these remarks:
'The way charges of anti-Semitism are being used in Britain to undermine the Corbyn-led Labour Party is not only a disgrace, but also – to put it simply – an insult to the memory of the victims of the Holocaust…'.
In the i newspaper, former Independent editor Simon Kelner focused on the way Corbyn had 'mispronounced' the name of the sexual criminal Jeffrey Epstein, Prince Andrew's former friend, in a TV debate: 'He called him "Ep–Schtine",' Kelner noted.
Along with ITV political editor Robert Peston (see below), Kelner did not only dispense with the usual affectation of journalistic impartiality, he emphasised his subjectivity in lending weight to an attack on Corbyn:
'My reaction was a visceral one: it's not something I can explain easily, or even rationally, but a Jewish person does know when there is something that sounds wrong, or perjorative [sic], or even threatening. It was as if he was saying: "Are you aware this man is Jewish?"'
The idea, then, is that Corbyn – who has been subjected to relentless, highly damaging attacks on this issue for years, and who has done everything he can to distance himself from anti-semitism, taking a very tough line on the suspension of allies like Ken Livingstone and Chris Williamson from the Labour Party – was emphasising Epstein's Jewishness in a deliberate – or, worse – unconscious effort to smear Jews. Of course, only a truly crazed racist would be unable to resist such a patently self-destructive impulse on national TV. And yet, the outgoing Speaker of the House of Commons, former Conservative MP, John Bercow, who is Jewish, said during an interview with British GQ magazine last month:
'I myself have never experienced anti-semitism from a member of the Labour Party, point one. And point two, though there is a big issue and it has to be addressed, I do not myself believe Jeremy Corbyn is anti-semitic.
'I've known him for the 22 years I've been in Parliament. Even, actually, when I was a right-winger we got on pretty well… I've never detected so much as a whiff of anti-semitism [from him].'
Our search of the ProQuest media database found no mention of Bercow's comment in any UK national newspaper.
Remarkably, in July 2018, The Jewish Chronicle, Jewish News and Jewish Telegraph produced similar front pages and a joint editorial warning against 'the existential threat to Jewish life in this country that would be posed by a Jeremy Corbyn-led government'.
Gideon Levy, an Israeli journalist and author who writes a weekly column for Israel's Haaretz newspaper, commented on the smears last week:
'The Jewish establishment in Britain and the Israeli propaganda machine have taken out a contract on the leader of the British Labour Party, Jeremy Corbyn. The contract was taken out a long time ago, and it was clear that the closer Corbyn came to being elected prime minister, the harsher the conflict would get.'
This echoed the view of Professor Norman Finkelstein, whose mother survived the Warsaw Ghetto and the Majdanek concentration camp, and whose father was a survivor of both the Warsaw Ghetto and the Auschwitz concentration camp. Finkelstein said:
'If Corbyn loses, a lot of people in the Labour Party are going to blame it on those Jews who fabricated this whole anti-semitism witch-hunt hysteria. And that will be a problem, which… you know what the bigger problem there is? It's true! Jews were the spearhead of this campaign to stop Corbyn. And so, there's going to be a lot of anger within the Labour Party – that's not anti-semitism, that's factually based.'
Finkelstein added:
'The British elites could not have gotten away with calling Corbyn an anti-semite unless they had the support, the visible support, of all the leading Jewish organisations. You have to remember that during the summer, all three major British publications, for the first time in British Jewish history, they all took out a common editorial denouncing Corbyn as an anti-semite and saying that we're now standing on the verge of another Holocaust. They are the enablers of this concerted conspiracy by the whole of British elite society to destroy Jeremy Corbyn.'
As Levy observed, the campaign reached its climax in an article last week in The Times by Britain's chief rabbi, Ephraim Mirvis. Mirvis suggested that Corbyn should be 'considered unfit for office', adding:
'I ask every person to vote with their conscience. Be in no doubt, the very soul of our nation is at stake.'
ITV's political editor Robert Peston tweeted:
'The Chief Rabbi's intervention in the general election is without precedent. I find it heartbreaking, as a Jew, that the rabbi who by convention is seen as the figurehead of the Jewish community, feels compelled to write this about Labour and its leader. I am not… making any kind of political statement here.'
We responded:
'What kind of journalistic neutrality is it for ITV's political editor to use the fact that he is Jewish to support as sincere and even "heartbreaking" a bitterly disputed claim attacking the Labour Party in this way? In what universe is this impartial, objective journalism?'
The BBC's political editor Laura Kuenssberg tweeted on the chief rabbi's criticism an astonishing 23 times in 24 hours. Kuenssberg retweeted the following comment (screenshot here) from chat show host Piers Morgan in response to Labour shadow international development secretary Barry Gardiner's refusal to field further questions on anti-semitism:
'Wow. The breathtaking arrogance of this chump telling journalists what questions to ask. They should all ignore him & pummel Corbyn about anti-Semitism.'
Kuenssberg later apparently deleted this retweet.
Small glimpses of sanity were occasionally visible on social media. Glen Oglaza, former senior reporter at ITN and ex-political correspondent for Sky News, commented:
'Don't want to get involved in the #Labour #anti-semitism row, but worth pointing out that the #ChiefRabbi is a lifelong Conservative supporter and, in his own words, a "lifelong friend of Boris Johnson" Nuff said'
It was indeed 'nuff said'. But, in fact, it was almost never said by corporate journalists.
Glenn Greenwald of The Intercept was typically forthright in responding to Mirvis:
'This is utter bullshit.
'The British Conservative Party is rife with anti-semitism, while there's no evidence Corbyn is.
'If you want the Tories to win, just say so. It's incredibly dangerous to keep exploiting anti-semitism for naked political and ideological ends like this'
In 2014, during 'Operation Protective Edge' – the Israeli attack on Gaza in which 2,251 Palestinians were killed, including 299 women and 551 children – Mirvis wrote:
'There is no "cycle of violence" in Gaza. There is Hamas trying to annihilate Israel, and Israel trying to defend itself…'
With hundreds of civilians lying dead, he added:
'Israel has no desire to kill or injure civilians in Gaza. They are potential partners in peace whose death only serves the interests of Hamas's PR war.'
And:
'To measure the morality of war by the military might of each party, the number of deaths or the amount of suffering on each side is not merely misguided; it plays into the hands of a ruthless and calculating aggressor.'
Levy commented on Mirvis's smear:
'As opposed to the horrid Corbyn, Mirvis sees nothing wrong with the continued occupation; he does not identify with the struggle for Palestinian freedom, and he doesn't sense the similarity between the South Africa of his childhood, Har Etzion of his youth and Israel of 2019. That is the real reason that he rejects Corbyn. The Jews of Britain also want a prime minister who supports Israel – that is, supports the occupation. A prime minister who is critical of Israel is to them an exemplar of the new anti-Semitism.'
In contrast to the blanket coverage of the chief rabbi's comments – it was the lead story on the BBC News website for half a day – there was only token notice given to the Muslim Council of Britain's warning of 'denial, dismissal and deceit' of 'endemic, institutional' Islamophobia within the Conservative Party.
There was also virtual BBC silence in response to the blistering attack on Boris Johnson's racial slurs by Stormzy, the British rap artist who was a huge success at this year's Glastonbury Festival. In an Instagram post that has been 'liked' almost 300,000 times, Stormzy noted:
'I think Boris Johnson is a sinister man with a long record of lying and policies that have absolutely no regard for the people that our government should be committed to helping and empowering. I also believe it is criminally dangerous to give the most powerful role in the country to a man who has said that the sight of a "bunch of black kids" makes him "turn a hair", compared women in burqas to letterboxes and referred to blacks [sic] people as "picaninnies" with "watermelon smiles". I think it's extremely dangerous to have a man with those views as the sole leader of our country.'
He added:
'I will be voting for Jeremy Corbyn… for me, he is the first man in a position of power who is committed to giving the power back to the people and helping those who need a helping hand from the government the most.'
A commenter said (forwarded to us via email, 27 November 2019):
'I'm not a conspiracy theorist, but the BBC are seriously compromised in this election.
'Yesterday, arguably *the* most influential black person in the UK, Stormzy, launched a blistering attack on Johnson, calling him "sinister" and deploring his history of racism. This has been shared tens of thousands of times on social media. In the same post, he applauded Jeremy Corbyn as a figure of trust.
'The BBC have not covered this at all.'
In a letter to the Guardian, Professor Des Freedman of Goldsmiths, University of London, commented:
'Rigorous academic research shows that, in the first three weeks of the election campaign, coverage of Labour in the press has been overwhelmingly negative, with the Conservatives receiving consistently positive coverage… The most powerful sections of the UK media are simply not prepared to let citizens freely make up their own minds on Labour policies, nor to scrutinise Conservative claims systematically.'
The Evidence – The Real Threat To Human Life
Our ProQuest database search of newspaper articles for 'Corbyn' and 'anti-semitism' shows how intensively the issue has been used to attack Corbyn prior to the looming election on December 12:
September = 337 hits
October = 222 hits
November  = 1,620 hits
While opinions in effect declaring Corbyn a Nazi are widely reported, opinions defending Corbyn by the likes of John Bercow, Gideon Levy, Norman Finkelstein, Glenn Greenwald, Noam Chomsky, Jonathan Cook, Michael Rosen and others reach a comparatively small audience on social media but are simply ignored by the establishment press reaching millions.
Exactly mirroring the fake claims justifying the 2003 Iraq war – also universally presented as serious and fact-based – it turns out that claims of an epidemic of anti-semitism within the Labour Party are completely bogus. Israel-based former Guardian journalist Jonathan Cook summarised a recent survey published in The Economist:
'It showed that those identifying as "very left-wing" – the section of the public that supports Corbyn – were among the least likely to express antisemitic attitudes. Those identifying as "very right-wing", on the other hand – those likely to support Boris "piccaninnies" Johnson – were three and a half times more likely to express hostile attitudes towards Jews. Other surveys show even worse racism among Conservatives towards more obviously non-white minorities, such as Muslims and black people. That, after all, is the very reason Boris "letterbox-looking Muslim women" Johnson now heads the Tory party.'
Other surveys have strongly supported these conclusions, including an October 2016 report by the Commons home affairs committee and a September 2017 report by the Institute for Jewish Policy Research and a Labour Party report discussed here in February 2019.
In 2002-2003, credible evidence from former UN weapons inspectors arguing that Iraq had been 'fundamentally disarmed' of 90-95% of its weapons of mass destruction by December 1998 was almost completely ignored by the corporate press – it just didn't fit the establishment narrative. The same is true of the above highly credible and consistent reports – they are simply not part of the discussion.
If we are serious about offering a moral calculus, then we should, of course, include the fact that Johnson would certainly support Trump in any future racist wars against Iran, Venezuela, or North Korea, whereas Corbyn would not. Does it matter to journalists, to the public, that we might elect a leader who would make it more difficult for the US to kill, injure and displace hundreds of thousands, perhaps millions, of people? How does that concern rank alongside Brexit, the fact that Johnson is a jovial fellow, or the fake claims of anti-semitism? We need only glance at Johnson's track-record for evidence of the threat.
Since November 1, ProQuest finds 24 newspaper mentions containing the words 'Boris Johnson' and 'Yemen'. Only one of them, in the Independent, focused on Johnson's destructive role in the conflict:
'The government has signed off nearly £2bn worth of arms sales to repressive regimes in the two years since the 2017 election, official figures show.'
These regimes include Saudi Arabia, 'which has been widely condemned by the international community for its offensive in Yemen' and 'benefited from £719m in UK licences for bombs, missiles, fighter jets, sniper rifles, ammunition'.
Andrew Smith of Campaign Against Arms Trade said:
'As foreign secretary, Boris Johnson played a central role in supporting the terrible Saudi-led bombardment of Yemen, which has created the worst humanitarian crisis in the world. Tens of thousands of people have been killed, but the arms companies only see it as a business opportunity.'
In 2017, defending the US-UK destruction of Libya in 2011, Johnson crassly commented that the Libyan city Sirte could be the new Dubai, adding, 'all they have to do is clear the dead bodies away'. Johnson also voted for the devastating 2003 Iraq war.
By contrast, The Times reported:
'Labour is pledging to put human rights and international law at the heart of foreign policy, in keeping with one of Jeremy Corbyn's longest held passions. As well as attacking "failed military interventions", the manifesto promises a War Powers Act to give parliament a legal veto on military action.'
And:
'Arms sales to Saudi Arabia would be suspended immediately after criticism of the country's role in the civil war in Yemen.'
But even these horrors are trivial – we don't use the word lightly – compared to Johnson's Trump-like stance on climate collapse. Johnson, a notorious climate denier, has 'Almost always voted against measures to prevent climate change.' In 2015, Johnson wrote an article in the Telegraph titled: 'I can't stand this December heat, but it has nothing to do with global warming'. Johnson endorsed the completely discredited view that 'it is all about sun spots'.
The reality is very different. Professor Tim Lenton at the University of Exeter, lead author of a recent article in Nature warning of 'existential threat to civilisation', said last week:
'We might already have crossed the threshold for a cascade of interrelated tipping points. The simple version is the schoolkids [striking for climate action] are right: we are seeing potentially irreversible changes in the climate system under way, or very close.'
Phil Williamson at the University of East Anglia, concurred:
'The prognosis by Tim Lenton and colleagues is, unfortunately, fully plausible: that we might have already lost control of the Earth's climate.'
Most recently, Johnson refused even to participate in a Channel 4 leaders' debate on climate change, instead sending his father and MP Michael Gove, who were turned away. BBC political editor Laura Kuenssberg tweeted a defence and a humorous discussion on this no-show, but no criticism. We can only wonder at her response, and that of the rest of the establishment press, if Corbyn had refused to participate in a debate on a key area of vulnerability, instead sending his dad.
If we can see beyond the propaganda, it is quite obvious that it is Johnson who offers, and who has already offered, a very serious threat to human life, not Corbyn. Voting for Johnson will likely have deadly consequences, not just for the traditional victims of US-UK firepower, but for all of us as the last hopes of averting climate collapse rapidly slip away.
DE and DC